UK CAA ATPL Exams – Where should I sit?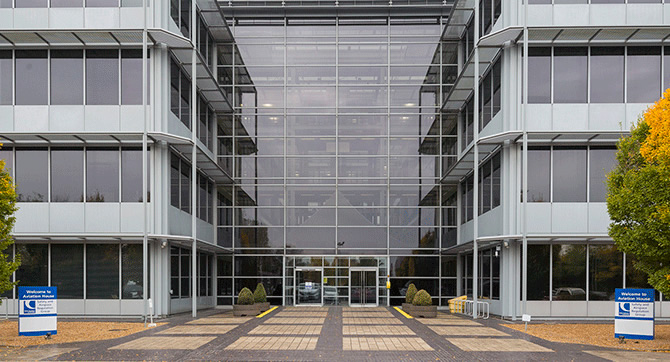 So you've been revising till you're blue in the face and you feel as ready as you're ever going to be to sit that dreaded exam. You head online to the CAA's portal, credit card in hand ready to part with £73.00 (April 2019) for the pleasure. But you have one final decision to make, where do you sit your exam?
Around the United Kingdom, there are six different locations you can sit your ATPL (A) exams. They are as follows:
Ayrshire College, Ayrshire
Bristol Groundschool, Clevedon
L3 Coventry, Coventry
Aviation House, Gatwick
CATS, Luton
CAE Oxford, Oxford
(As a side note, I'm aware that there is also an exam centre at L3 Southampton. But we believe that it is specifically reserved for their students…)
Now, I'm aware that choosing an exam centre will be a mainly subjective choice, based on factors such as where you are travelling from and transportation links. But I wanted to share with you my experiences of both Aviation House – Gatwick and Bristol Groundschool – Clevedon, as exam centres.
Aviation House, Gatwick
Situated a stones throw from London Gatwick Airport, Aviation House is the "centre" of all things aviation in the United Kingdom.
To get there you have a number of different options. If you've driven there, on site parking is free (YES ITS FREE!!! Take what you can get). Alternatively, there are brilliant train links and bus routes into and around the airport itself, with buses stoping directly outside of Aviation House for you to hop on and off.
Inside the building, as you can imagine, there is a very serious atmosphere, although all the staff you'll meet couldn't be friendlier. You'll have your ID checked at the security desk upon entering and you'll be issued with a lanyard confirming you're allowed to be there. Once inside, there is plenty of space in a large waiting area to sit, attempt to compose yourself and do any last minute revision. If you haven't brought lunch or need a pick-me-up espresso, there is a small coffee stand at the far end of the waiting area where Becky will serve you.
It's getting close to your exam time. With about 15-20 minuets to go, watch out for Ronnie or Gill who will appear from a glass door near the entrance and call you forward for your exam. You'll be herded into a corridor outside the exam room where Ronnie and Gill take it in turns to read out the rules. There, you'll also be assigned a locker number to keep your belongings in, which is also your desk number. Once inside the exam, it's the usual process of logging into the computer using your individual UK CAA number and unique PIN code followed by the invigilators PIN code. Your work space is a generic desktop computer inside a semi-walled pod.
Overall, the Gatwick experience is a very formal one, as I suppose you'd expect given its surroundings. Rules are followed, T's are crossed and I's are dotted.
In terms of accommodation, given the location next to the airport, there's a lot on offer. The airport is surrounded by your usual spread of Travel Lodges and Premier Inn's. Crawley and Horsham are also just stones throws away and there are lots of individual hotels and B&Bs for you to browse across. I'd recommend a good browse of Booking.com to make sure what you choose suits what you're looking for. The wealth of competition between the hotels makes for good pricing for us, the punters!
Bristol Groundschool, Clevedon
Bristol Groundschool are a world renowned provider of ATPL distance learning packages. But they also have the benefit of having their own in house examination centres for both UK CAA and Austro Control exams. Bristol Groundschool are based in Clevedon, which is just south along the M5 from the North Somerset city of Bristol.
Getting to BGS isn't quite as straightforward as Gatwick if you don't drive. The nearest train station is Yatton, which is around 4 miles away. From there its a pre-booked taxi journey away (unless you have a penchants for long walks). There is also many options available from National Express through their network of coach journeys.
Once inside, its clear the atmosphere of the whole day is going to be a lot more relaxed. While there are still students dotted around studying, the main room is instantly more welcoming. There is a small kitchen area in the corner with a water fountain and help yourself, free of charge coffee.
BGS also has the added bonus of the feedback folders. These folders are full of recently seen questions that have been written down by students as they come out of the exams. Great for a last minute perusal!
When it's time to go in for your exam, an invigilator will appear from one of the classrooms and instantaneously begin to read out the rules, followed by names and seat numbers. So it's up to you to have your whits about you to make sure you're listening out at the right time. Once inside the room, you'll leave your bag and personal possessions against the wall at the front of the room and locate your desk. Rather than a desktop computer, BGS make use of laptops and the desks aren't partitioned off from one another, so you can see clearly around the room. Again, it's the same routine of logging into the computer using your individual UK CAA number and unique PIN code followed by the invigilators PIN code.
Overall, the BGS experience is a lot more of a relaxed one. You don't feel so under pressure and it has to be commented that the students in there seemed somehow more willing to interact with one another – something I'm putting down to the atmosphere again.
For accommodation, choice around Bristol Groundschool and Clevedon as a whole is a bit trickier. There isn't much choice in Clevedon itself, so you begin to look a little further afield. As a consequence, I found options to be a little more pricey. There was less "chain" hotels and more independent brands. Although there is a caravan park literally across the road from BGS that I believe is popular with students.
The Verdict
As I started out this article by saying, a lot of the reasons by which you'll pick your exam centre will be subjective. But I'm going to stick my neck out on the line and say that if you have the choice (and a car) as I do, go for Bristol Groundschool. It's a much more relaxed and friendly atmosphere and is far more conducive to sitting what will be career defining exams. You'll get yourself into the correct frame of mind to give it your all, you don't need the home of the CAA to put the pressure on.