Flight Instructor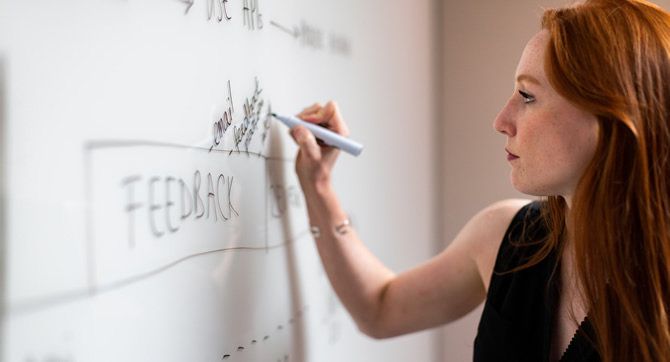 Instructor Ratings have now become a bit of a complex area. There are a number of different types of instructor ratings that can be undertaken. These are:
Class Rating Instructor (CRI) which allows you to instruct with a Private Pilot Licence and you are able to check pilots out on new aircraft, carry out a pilot's two-yearly instructional flight but you cannot instruct ab-initio (new students that don't already have a licence). The CRI can be either Single-Engine or Multi-Engine.
Flight Instructor Rating (FI) which allows you to instruct and teach new PPL students. You will be restricted with this rating initially but with hours an experience that restriction will be lifted. If you hold a CPL you can be paid for your services.
Before you begin an Instructor Rating, what do you need?
As mentioned above, this will depend, we explain more for each type of rating below:
Class Rating Instructor (CRI)
A current class rating on an aircraft (SEP or MEP)
300 hours (500 hours for MEP) of flight time as pilot of an aircraft
30 hours on the applicable aircraft type before the course
Flight Instructor Rating (FI)
A valid PPL or CPL and a current class rating
Ground school passes in all CPL subjects
If holding a PPL then you require 200 hours flight time of which 150 hours must be Pilot In Command. (This is covered if you have a CPL)
30 hours logged on a Single-Engine Piston aircraft of which 5 hours must be within the preceding 6 months.
10 hours instrument flight instruction (This is covered if you have a CPL)
20 hours cross-county flight including a flight of 300nm as PIC. (This is covered if you have a CPL)
Pass a specific entry examination before starting the course
What will I do during the training course?
Again this depends on which route you are taking:
CRI (Class Rating Instructor)
This course involves just 3 hours worth of flying. You will be required to carry out 25 hours of teaching & learning ground training and 10 hours of technical training. The course will finish with you carrying out a flight test. This will cover all aspects, including pre-flight briefing, a flight with an examiner who will for the purpose of the test act as a student and of course a full-debrief.
Flight Instructor Rating (FI)
A Flying Instructor Course (FIC) consists of a minimum of 25 hours of dual flight training with the remainder 5 hours being carried out with a fellow student or FI to practice training techniques. The training covers the entire PPL syllabus and teaches you exactly how to instruct each element of the PPL Course. You will also be advised on how to provide detailed pre and post flight briefings to your students to enable them to gain the most out of their lessons as well as help with how to correct and improve students in each lesson.
The FIC also must include a minimum of 125 hours ground-school, where you are taught how to explain every aspect of the PPL syllabus as well as how to brief and de-brief your future students.
At the end of the course, once all requirements are met, you will be examined by a CAA Approved Flight Instructor Examiner (FIE) who will test your airmanship as well as testing your ability to instruct/teach. On successful completion of this test you can apply for your FI(R) rating, which is Flight Instructor Restricted for short. The restriction means you are unable to send students first solo, until you have a specified number of normal solo sign offs and a certain amount of instructional hours racked up.
Once you have your FI rating, you may wish to become a Night Flying Instructor, so you can teach night flying towards the students night qualification. This is a reasonably simple exercise and consists of one hour flying with an FIE, and two hours of ground-school with no test.
As you gain more instructional experience or if you wish to pursue a career in the flight training industry, you may wish to become an IRI (Instrument Rating Instructor) meaning you will be able to teach more advanced training, specifically the Instrument Rating. The training for this requires you to complete a minimum of 10 hours flying and 35 hours worth of ground school, this course is then finished with a skills test with a CAA Approved Flight Instructor Examiner.
If you want to go that much further you can also become a Multi-Engine Class Rating Instructor, there is a minimum of 5 hours flight training and 25 hours ground school and a skills test at the end.
So, what are the specific privileges of holding a CRI or an Instructor Rating?
The holder of a CRI is permitted to:
Instruct for the issue, re-validation or renewal of a class or type rating for non-complex non-high performance single-pilot aeroplanes.
The holder of a FI rating is permitted to:
Conduct flight instruction for the issue, re-validation or renewal of

Light Aircraft Pilot Licence, Private Pilot Licence
Class and type ratings for single-pilot aircraft except for single-pilot high performance complex aeroplanes

Be paid for their services providing they hold a CPL.
Is my rating valid for ever?
Your rating is valid for 3 years from the date of issue and must be renewed by TWO of the following methods:
Completing a flight test with a CAA approved Flight Instructor Examiner in the proceeding 12 months before expiry.
Complete 50 instructional hours.
Attending a CAA approved seminar within the validity period of the rating.
What is the cost of obtaining an Instructor Rating?
Once again there is no fixed cost when gaining an instructor rating, it is set by the cost of a number of things, we've completed a list below, be sure to ask your prospective school how much each of the below cost before embarking on your training as some schools may avoid explaining the extras!
Hourly aircraft hire rate including an instructor.
Landing fees, Touch & Go fees and approach fees for the entire course.
School membership fees.
Exam fees, including ground exams and flight test fees.
Cancellation and no-show fees.
As well as the above costs there are also a number of other fixed costs to take into account when making your calculations:
Class One medical fees costing £330.
Equipment and study materials. These can be purchased online and usually amount to approxiamtely £200-300 depending on whether you decide to purchase your own headset, which on their own can cost as much as £600 for the advanced sets.
Examiner fees and licence issue fees, these can be found on the CAA Scheme of Charges document, by clicking here.
Having taken all these costs into account an FI rating dependant upon your location and choice of school can cost between £6,000 and £10,000, this of course would be with the minimum 30 hours of training.
When it comes to the Class Rating Instructor training, costs vary once again from school to school but range from £1200 to £2500 depending on aircraft type etc.