Rating Requirements & Privileges – SEP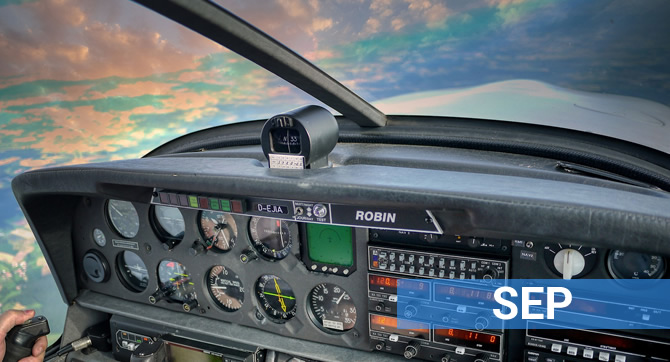 About the Single-Engine Piston Rating
You must have a valid and appropriate class or type rating in order to do any flying other than flight instruction, skill tests or proficiency checks for the renewal of type or class ratings. Your rating will be added to you licence, whether that be PPL or CPL.
Privileges
Holders of a Private Pilot Licence or a Commercial Pilot Licence (and ATPL), shall not act in any capacity as pilot of an aircraft unless they have a valid class or type rating. For any of the below aircraft types you will require a Single-Engine Piston Rating:
Single Engine
Single Engine with variable pitch propellers
Single Engine with retractable undercarriage
Single Engine with turbo or super charged engines
Single Engine with cabin pressurisation
Single Engine with tail wheels
Single Engine with EFIS
Single Engine with SLPC
The privileges of the holder of a class or type rating are to act as pilot on the class or type of aircraft specified in the rating.
Requirements For Issue
Minimum age for aeroplanes & helicopters 17
Before applying you must have:
Validity & Renewal Requirements
The Single-Engine Piston Rating (SEP) is valid for a period of 2 years.
If your class rating has not expired then you are able to revalidate it by experience, ensuring the following is met:
Within the 3 months proceeding expiry, pass a proficiency check in the relevant aircraft, with a CAA approved examiner; or
Within the proceeding 12 months of the expiry date, complete a minimum of 12 hours flight time, to include:

6 hours as PIC
12 take-offs and 12 landings, and
Refresher training, consisting of 1 hour total flight time with a flight instructor (FI) or a class rating instructor (CRI). – (Applicants will be exempt from this if they have passed a class or type-rating proficiency check, skills test or assessment of competency in any other class or type of aeroplane)
If your class rating has expired then you will be required to complete the following renewal procedure:
Carry out any required refresher training with an ATO or DTO (if the rating is expired by less than 3 years, this may be carried out with an instructor)
Pass a proficiency check with an approved CAA examiner
What other ratings can I add to my licence??
Single-Engine Piston Rating
Multi-Engine Piston Rating
Night Rating
Instrument Rating
Instructor Rating
Aerobatics Rating