UPRT(A) with CRM Aviation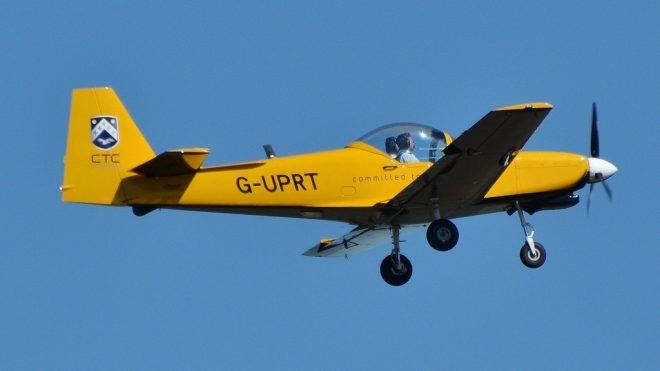 From the 20th December 2019, EASA have ruled that Upset Prevention and Recovery Training (UPRT) will be a mandatory requirement before starting any initial multi-crew type rating, multi pilot operations in a single pilot aeroplane or single pilot high performance aeroplane ratings.
CRM Aviation (Europe) are an EASA Part FCL/ORA Approved Training Organisation, based at White Waltham Airfield near Maidenhead, to the west of London. They were incorporated in 2008 and provide many different courses, including MCC/JOC and MCC Instructor, but I was there for their Advanced UPRT(A) course.
I had a short break in my IR course training, so decided to make use of the time by finding a UPRT(A) provider. You can find a list of Advanced UPRT(A) training providers in our article – Keeping You on the Straight and Level. On CRM's website, they have an 'upcoming course dates' page, so when I checked, they had a course running the following week. I sent an email to enquires@crmeurope.com and later that evening, within just a few hours, I received a reply from Rob. The course I'd requested was only a few days away and understandably, it was fully booked. However, Rob offered me opportunity to join the course if I was willing to be flexible with my hours – no problem!
Prior to starting the course, CRM emailed me a couple of short forms to complete, sign and return – the usual admin – and also asked me to email copies of my passport and licence. I paid a £300.00 deposit, which would be subtracted from the total price of £1,795.00, with the remaining balance due when I attended.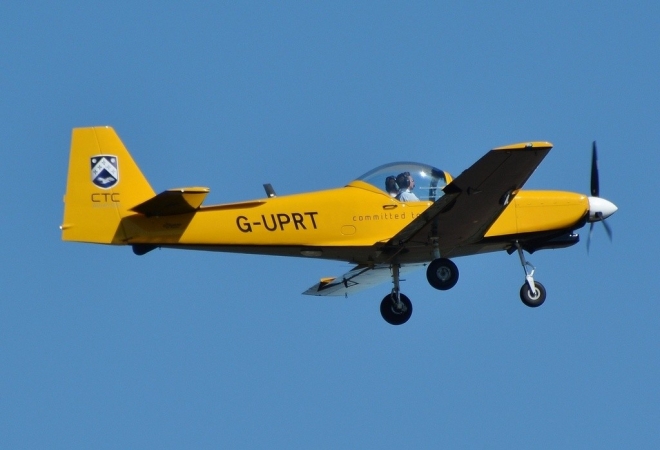 On the day, it was an 08:30 start at CRM's hangar at White Waltham Airfield and straight into the theoretical instruction. Our briefing instructors on the first day were Chief UPRT(A) Instructor Phil Millward and fellow instructor Julian Murfitt, both very experienced instructors, which showed across the course. You can find out more about CRM's vast instructor experience on CRM's website. The theoretical knowledge instruction lasted for around 4 hours in total, including a short tea break in the middle of the morning. The theoretical training was split into a number of different topics:
Startle and Surprise
Definition and Causes of Aircraft Upset
The Differences Between Jet and Propeller Aircraft
Aerodynamics
High Altitude Flight
Throughout the morning, we were encouraged to engage with our instructors, asking questions and discussing some of the topics we had spoken about. The atmosphere was very relaxed, which, in my opinion, made for a good learning environment. If you have completed your ATPL Theory training, a lot of the areas discussed will be familiar to you.
Day two and it was time for the three flight exercises, each lasting 1.2hours (or 1hr 12mins) in CRM's Slingsby T67 Firefly MKii. Our instructors for the exercises would be Julian Murfitt and Arnd Schweisthal. It was my first experience in a T67, as I'm sure it would be for the majority of people who attend CRM's course. So, it was really comforting to know that the instructors would be taking care of flight itself, including navigation. Leaving me, the student, to focus on what we'd learnt in class and how we'd be applying it to the flight exercises in hand.

Some of the initial flight exercises will be familiar to you, as it included items such as stall recovery, slow flight and looking at the effects of control surfaces. But things became both fun and interesting when exercises such as recovery from a spin and spiral dive were introduced. And, of course, there was the inclusion of some loops and some inverted flight of course! They also briefed on the unfortunate loss of Air France flight AFR447, making use of some in depth investigative footage online and then demonstrated the pilot's inputs and the consequences of their inputs during one of the flight exercises. All of which I found to be a very eye-opening experience. All of the flying takes place to the west of White Waltham Airfield, where airspace makes the flying less restrictive, meaning we were able to attain the altitudes required to carry out the manoeuvres.
At the end of the course, you are given a signed certificate and a stamp in your log book to prove that you have undertaken Advanced UPRT(A) training in accordance with AMC1.FCL.745.A.
CRM provide a short list on their website of places for you to stay, locally, while you attend their courses. Websites such as Booking.com also an abundance of hotel and guest house options, all within a 15 minute drive of White Waltham Airfield.
I had a fantastic two days with the instructors at CRM Aviation (Europe). Their course was really well structured and the experience of the instructors made me feel very comfortable, even when we were in the most unusual of attitudes. The customer service from start to finish was brilliant and given the amount of content and flying included, the course was well priced. I would not have any hesitations in recommending CRM's Advanced UPRT(A) course to anyone. Further information on the course can be found at: www.crmeurope.com/course/uprt
Article by Darren Williams.