Upset Prevention and Recovery Training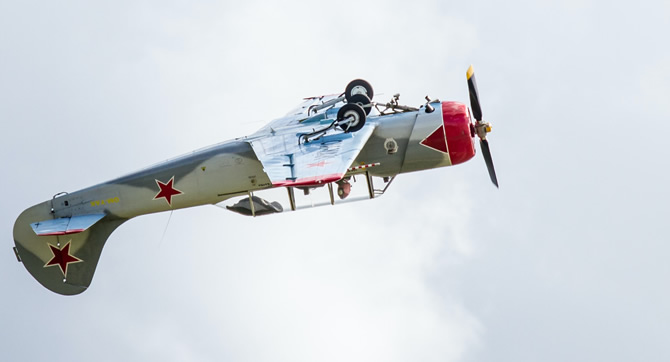 Until recently there was no mandatory requirements for Upset Prevention and Recovery training. However with recent events in the commercial sector around the globe, the regulator EASA has moved to improve the provisions for UPRT within the commercial world and now commercial flight training.
Do I need to complete the course?
Regulations now state that any pilot studying for new ATPLs and any pilots undergoing their first type rating course in multi-pilot operations, are now required to undergo a new 'Advanced UPRT' course. What this means in reality is any pilot that is planning to enter the commercial world of aviation, should be completing the course.
What do I need before I start the course?
Well firstly you need to be in the process of gaining a Commercial Pilot Licence for this training to be relevant to you. The regulator doesn't stipulate a specific time this training should be carried out, but most providers recommend completing the UPRT at the conclusion of the IR or CPL, before starting your MCC/JOC course. It can also be an enjoyable change from the instrument flying you will have been intensively studying.
What does the course include?
The course simply consists of 3 hours of aerobatic flight, dealing with a number of upset recoveries and unusual aircraft situations. The parts of flight that don't include UPRT are not included in the 3 hours, so the reality is that you should budget for up to 4 hours. The course will also include around 5 hours of ground school tuition and briefings.
The course will usually be completed over 2-3 days but this can be tailored to suit your requirements and will be spread over 4-5 flights depending on the provider you chose.
Does this training result in a rating?
No this training does not result in a formal rating or licence but you do get provided with a certificate of completion which is all that is required.
Does it expire?
No the certificate doesn't have an expiry, this training is a one off course. You will find however that most operators such as corporate and airlines will carry out UPRT as part of your six monthly and yearly simulator or aircraft checks.
How much does the UPRT course cost and do I get a discount if I am a student?
Again, the course can vary from provider to provider depending on the content and the aircraft choice, but most providers are offering a course for around £2000 and some offer a discount if you are a current modular or integrated student.
Check out our UPRT article.