Class Two Medical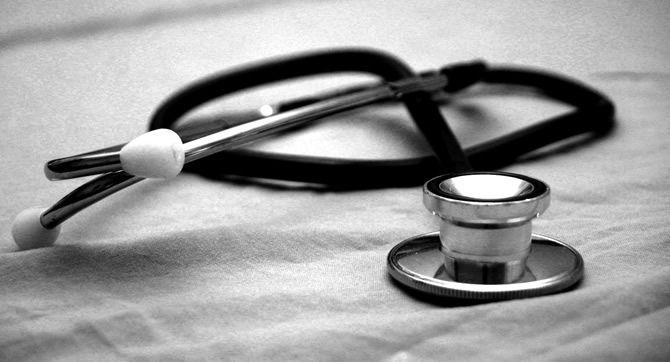 If you are embarking on the journey to a private pilot licence, we recommend getting a medical (class two) done as soon as possible. This medical is a requirement for any person undergoing any form of private training, although it is not required until you are ready to go solo.
So, taking into account that you are just starting out with your training, we presume you have not had a medical examination before, this means you will need to book in for an INITIAL medical examination. This initial examination, is probably in most cases more in-depth than any following renewal medicals. The initial medical examination will last around an hour but may vary between doctors and it involves a number of tests being carried out as well as a check of your medical history.
Upon passing your medical, you are awarded with a certificate which is valid for a period of time, which varies with your age. After this validity is up, or before, you will need to visit your local Aviation Medical Examiner or (AME) again for a general check up to make sure of no serious deterioration.
To find out what the medical may involve, please take a few moments to read an extract from the CAA Website below:
Requirements for gaining a Class Two Medical (Courtesy of the CAA website):
You should be fit, have reasonable eyesight and hearing, and have no current or previous illness which might interfere with the safe exercise of the privileges of a private pilot's licence.
The medical examination can be done by any UK CAA approved Aeromedical Examiner (AME). There are several AMEs in each county and others overseas. One close to you can be located by using the 'Find an AME' search from the Menu. The examination will take about one hour and the AME is responsible for setting the fee. It is divided into a number of parts:
Medical History – these are a series of questions about any previous illness. You will be asked about them by your AME, and if there is any major illness in your past, it is important to bring reports about it from your family doctor. Appendicitis or a broken arm are not regarded as major illnesses.
Eyesight – the requirements are listed at EASA Class 2 Visual Standards.  If you wear glasses or contact lenses it is important to take your last optician's report along to the examination.
Physical Examination – a general check that all is functioning correctly. It will cover lungs, heart, blood pressure, stomach, limbs and nervous system.
Hearing – the AME will use a normal conversational voice 2 metres behind you. You should be able to hear that in each ear separately. If you wish to obtain an instrument rating as a private pilot, then you will need to meet the JAR Class 2 Instrument rating Standards.
Electrocardiogram (ECG) – this measures the electrical impulses passing through your heart. It can show disorders of the heart rhythm or of the conduction of the impulses, and sometimes it can show a lack of blood supplying the heart muscle. Occasionally changes on an ECG require further investigation. A report from a cardiologist and further tests (for example an exercise ECG) may need to be done. The results may need to be sent to the CAA Aeromedical Section (AMS) at Gatwick.
Lung function test (peak flow) – this tests your ability to expel air rapidly from your lungs. It is sometimes tested if you have had any respiratory problems, eg asthma.
Haemoglobin blood test – this is a finger prick blood test which measures the oxygen carrying capacity of the blood. A low haemoglobin is called anaemia and will need further investigation.
Urine test – you will be asked to provide a sample of urine, so remember to attend for examination with a full bladder. This tests for sugar (diabetes), protein or blood in the urine.
Your ECG will probably need to be reported by a local cardiologist, but once that is done, and all is well, your AME can issue your certificate.
VISUAL REQUIREMENTS – CLICK HERE
Finally, the cost of an INITIAL and also an annual check up CLASS TWO:
INITIAL COST: Varies between AME's.
RENEWAL COST: £ This varies between AME's.
Be warned though, there are additional costs on the day if further testing is required. The CAA Scheme of Charges is accessible here.