Class One Medical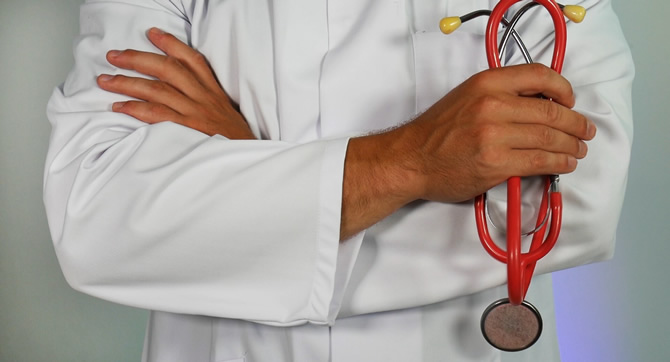 If you are embarking on professional pilot training, or may consider it in the near future, we recommend getting a medical (class one) done as soon as possible. This medical is a requirement for any person undergoing any form of professional training.
So, taking into account that you are just starting out with your training, we presume you have not had a medical examination before, this means you will need to book in for an INITIAL medical examination. This initial examination, is probably far more in-depth than anything you have had before and is carried out in either Surrey, Central London or Middlesex. The initial medical examination will last around four hours and involves many tests being carried out as well as a thorough check of your medical history.
Upon passing your medical, you are awarded with a certificate which is valid for one whole year. After this year is up, you will need to visit your local Aviation Medical Examiner or (AME) for a general check up to make sure of no serious deterioration. This check-up will take place once a year until you are above a certain age (usually 40); this check-up then becomes a six-monthly occurrence.
Requirements for gaining a Class One Medical (Courtesy of the CAA website):
Medical History – these are questions about any previous illness declared on your application form. You will be asked about them by the examining doctor, and if there is any major illness in your past, it is important to bring reports about it from your family doctor or specialist. Simple appendicitis or a broken arm are not regarded as major illnesses.
Further details of the regulatory requirements can be found on our Medical Examination Standards page.
You may find it helpful to print off the requirements and discuss them with your GP or Specialist.
Colour Vision – You will need to pass an Ishihara test for the initial issue of a medical certificate. More information can be found on the CAA's Guidance on Colour Vision page.
Eyesight – this is the commonest cause of difficulty during the examination. The exact requirements and eye examination form are listed at EASA Class 1 Visual Standards (MED162). If you are in any doubt you should take a copy of the standards to an optician who will be able to interpret them. If you wear glasses or contact lenses it is important to take your last optician's report along to the examination.
An applicant may be assessed as fit with hypermetropia not exceeding +5.0 dioptres, myopia not exceeding -6.0 dioptres, astigmatism not exceeding 2.0 dioptres, and anisometropia not exceeding 2.0 dioptres, provided that optimal correction has been considered and no significant pathology is demonstrated. Monocular visual acuities should be 6/6 or better.
Physical Examination – a general check that all is functioning correctly. It will cover lungs, heart, blood pressure, stomach, limbs and nervous system. Any changes, such as for example, a heart murmur, may need further tests which usually cannot be done on the day and will have to be arranged for a later date.
Hearing – the audiometry test will evaluate your hearing, this is where you signify that you have heard sounds at different frequencies. Applicants may not have a hearing loss of more than 35dB at any of the frequencies 500Hz, 1000Hz or 2000Hz, or more than 50dB at 3000Hz, in either ear separately.
If you have doubts about your hearing, the required hearing levels are listed in EASA Class 1 Hearing Requirements. Please download a copy of the required form (MED 163) prior to attendance at Aviation House. Instructions for completion of the form are also available. It may be possible for you to have a preliminary test at a local hospital. If you can hear a normal voice in each ear separately at 2 metres, you should not have a problem.
Electrocardiogram – (ECG) – this measures the electrical impulses passing through your heart. It can show disorders of the heart rhythm or of the conduction of the impulses, and sometimes it can show a lack of blood supplying the heart muscle. In the unlikely event of these changes showing on your ECG, further tests with a report from a cardiologist will have to be sought. Most changes turn out to be of no significance and if they appear again on your subsequent ECGs they can normally be discounted, as they have already been investigated.
Electroencephalogram – (EEG) – this investigation is no longer required for an initial UK JAR Class 1. However, it may still a requirement in other EASA countries and they may require you to have an EEG if you wish to fly their aircraft professionally.
Lung Function Test (spirometry) – this tests your ability to breath deeply and to expel air from your lungs. Abnormal lung function or any respiratory issues such as Asthma will need reports compiled by a respiratory specialist. For more information on this, visit the CAA Asthma Guidance document.
Haemoglobin blood test – this is a finger prick blood test which measures the oxygen carrying capacity of the blood. A low haemoglobin is called anaemia and will need further investigation.
Cholesterol/Lipids blood test – the same finger prick as above. There is no disqualifying level, but the possible health risks of a high cholesterol will be explained by the doctor at the time of your examination.
Chest X-ray – this investigation is no longer required for an initial UK EASA Class 1, but may be requested if you have any heart or lung problems.
Urine test – mainly looking for sugar (diabetes), protein or blood. Remember to attend your examination with a full bladder.
VISUAL REQUIREMENTS – CLICK HERE
AUDIO REQUIREMENTS – CLICK HERE
Finally, the cost of an INITIAL and also an annual check up CLASS ONE:
INITIAL COST: Approx £450
RENEWAL COST: £ This varies between AME's.
Be warned though, there are additional costs on the day if further testing is required.