Padpilot: ATPL Theory – The past, present and future…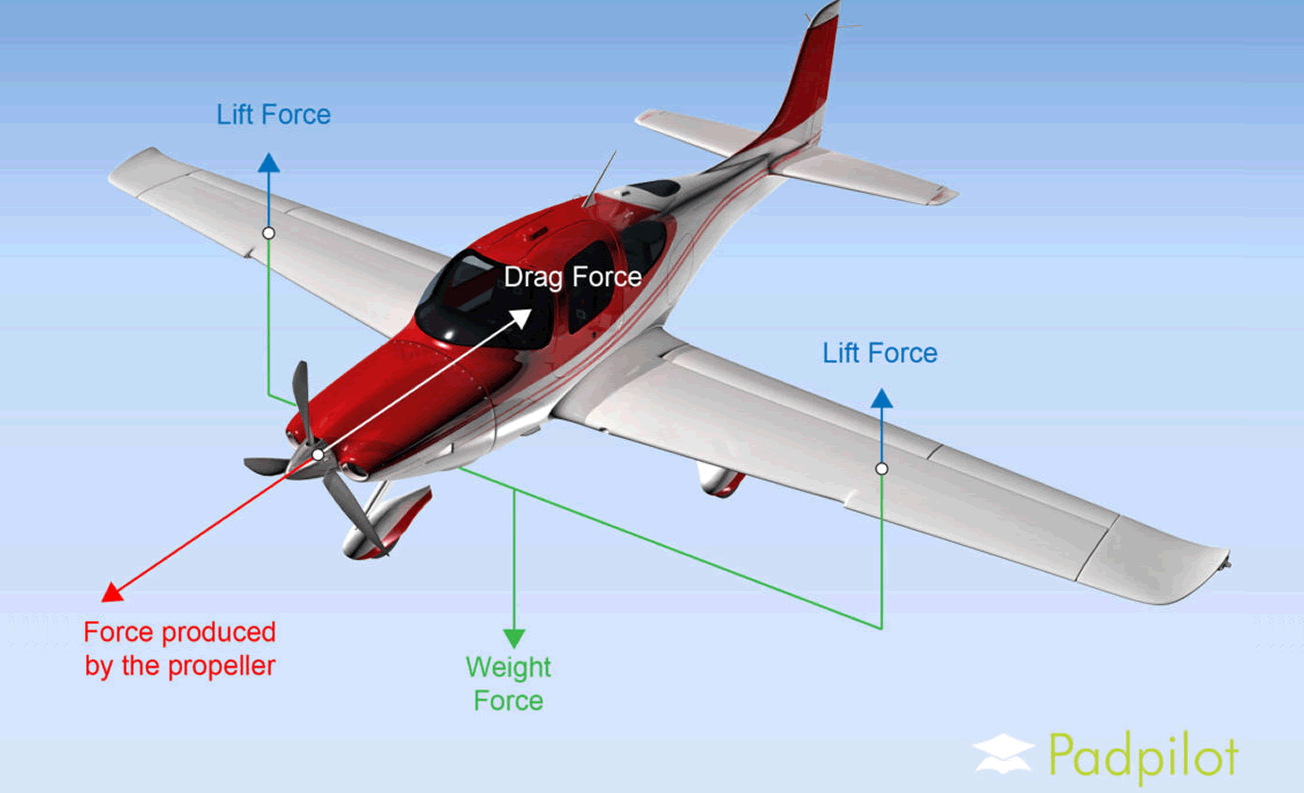 In the last week we caught up with Gloucester based Padpilot, who specialise in ATPL Theoretical Knowledge manuals, which are used by many leading training providers such as Airways Aviation, British Airways, CTC Aviation, Simtech and Stapleford Flight Centre, just to name a few. We discuss who they are, what they offer and also what changes have recently happened with ATPL exams and what the future holds for ATPL Theoretical training.
So can you tell us a little about your company, where you're based, it's history and how long you've been providing flight training material…
Padpilot is based in Gloucester, UK, and was founded in 2009 when MD, Graham Cownie, a former RAF pilot and instructor, wanted to create a new type of ATPL training that was interactive, engaging and promoted a deep and lasting understanding of the subject matter, taking candidates beyond simply passing the Airline Transport Pilot Licence (ATPL) exams, but also preparing them for type training and, ultimately, a career on the flight deck.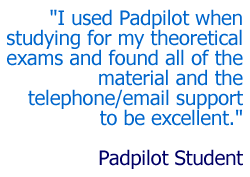 But many of the team have been involved in aviation learning system development since 1999. Back then we first published e-books – at a time when black and white photocopied notes were the norm!
Padpilot pioneered iPad manuals for ATPL theory and launched them to market in 2011, at the same time opening ATPL ground school, ProPilot, at Coventry Airport. CTC (now L3 Airline Academy) took over ProPilot in 2015 and it continues as one of their Crew Training Centres, teaching ATPL TK using Padpilot materials.
As a company, Padpilot live to refine and innovate – we are always testing, researching and playing with new technology to see how it can help future pilots. Our mission is to continue to create the most exciting learning solutions for trainee pilots across the globe.
So who does your team consist of?
There's a big team behind Padpilot. We have current airline pilots, current ATPL instructors, former RAF pilots and instructors, industry experts and subject matter experts all contributing their expertise to our books, with MD Graham Cownie as Master Editor. We also have an in-house Graphics Department who produce our 3D models, 2D illustrations, videos and animations and a friendly Customer Support team who look after our partner schools and individual students.

What then sets you apart from other ATPL publishers?
We've sold more than 53,000 books since launching our industry changing books in 2011 and they've become the go-to manuals for thousands of pilots.
The platform is unique and new features are always being added. Our iPad manuals are not just flat pages of text; they're flexible, interactive and have many extra features to make the process of assimilating the huge amount of theoretical knowledge required to become an airline pilot as straightforward as possible.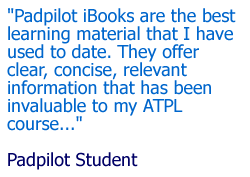 Student pilots can highlight, search terms and make notes as they study. Graphics and text are layered, diagrams are animated and hundreds of pictures show as well as tell, bringing the syllabus to life and making the ground school phase of pilot training as useful and interesting as possible. We are currently upgrading all our ATPL iBooks with 'Content Plus', which means new Threat & Error Management flags, Mini case studies, new 3D models and Connect the Dots links – all designed to enhance understanding and knowledge retention.
The content of our manuals is the most up to date available. Our team of subject matter experts follow the EASA learning objectives, but also include information that puts the theory into context and we add relevant case studies as they become available. In-depth analysis and consultation with airlines is undertaken regularly to identify and update core knowledge and skills requirements. We want to equip every student who uses our manuals for a successful flying career – as well as great exam passes.
We keep moving forward. Padpilot's most recent development is a series of Learning and Teaching Cores: apps that take advantage of stunning augmented reality technology to explain ATPL theory through 3D models that the student can explore and play with, learning as they go. All Learning And Teaching Cores will be 'holo-ready,' meaning that when holographic technology matures sufficiently, the cores can be easily updated to drive holographic displays of 3D models up to life-size and beyond. Classroom theory lessons will be more visual than ever.
What courses do Padpilot currently offer?
iBooks:
STEM-A (Science, Technology, Engineering and Mathematics for Aviation)
EASA Private Pilot Licence (PPL-A)
EASA Competency Based / En-Route Instrument Rating (CBIR/EIR)
EASA Airline Transport Pilot Licence (ATPL-A)
Diamond DA42 Type Conversion Course
Complete Flying Instructor Course
3D model apps:
Gas Turbines Teaching Core
Gas Turbines Learning Cores
An interactive 3D jet stream which forms part of Padpilot's new Content Plus feature.The 3D model shows the position of the polar front jet in relation to the polar front.
Who uses your training software?
We are proud to be partners with many of the leading pilot training schools around the world. An up to date list of ATOs who use Padpilot material is on our website. Alternatively, any individual can download one or more iBooks directly from iTunes. Students use them to supplement other manuals and current pilots sometimes tell us they're using them to refresh their theoretical knowledge, for example prior to command training.
That's an impressive list of ATOs, so with regard to your ATPL theory, how many books/iBooks does it consist of, how many exams in total and what is a typical completion time?
There are 14 EASA ATPL (A) theory exams that need to be passed and each exam subject has its own manual, with some subjects having two. There are 16 Padpilot ATPL iBooks in total.
Studying ATPL theoretical knowledge (ATPL TK) can be done full or part time; you can choose which time frame fits your budget and lifestyle. Whether you opt for a modular or integrated pilot training pathway, you'll find an ATO with an option that suits you; so take the time to research the different courses. If you go full time, the TK phase typically takes around 6 months. If you opt for part time, it really depends on how much time you devote to it, but usually takes ten to fifteen months to complete.
EASA regulations state that all TK exams for a particular licence must be completed in six exam sessions. In the case of ATPL exams, this means completing them within six attendances at CAA exam centres. In addition, all 14 exams must be passed within eighteen months of the first attempt.
Where can students sit their exams and are these exams now computer based?
ATPL exams are now electronic and there are CAA exam centres all over the country, with several training organisations having their own test centre. Anyone wishing to sit ATPL exams must be registered with an ATO (Approved Training Organisation) – you can't just enter yourself for the exams.
Looking at the history of ATPL theory, we have already come some way from old-fashioned classroom based lectures with a white-board, with interactive iBooks and iPad apps, how has this helped the industry and what benefits does this type of technology bring to the user?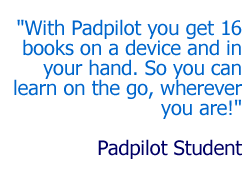 For the student pilot getting to grips with ATPL theory, a picture paints a thousand words – and an animation writes a chapter. Why describe using dozens of words when you can show using a 3D model? A digital platform is the only way we can do this effectively and it makes studying the huge quantity of information contained in the ATPL syllabus much more fun, more visual and more understandable.
In addition, interactivity really helps the student engage with what they are studying. Most people find some aspects of ATPL TK harder than others, but everyone agrees that there is a lot to get through! With iBooks, students can highlight text, search terms and create study cards. Students tell us they prefer learning this way and it helps them remember what they need to know.
Plus, of course, virtually every modern airliner flight deck uses LCD screens to display information in text and graphical formats. And the electronic flight bag is now the main way of reading technical documents in flight. So, learning to study and research on a tablet helps the aspiring pilot prepare for their future environment too.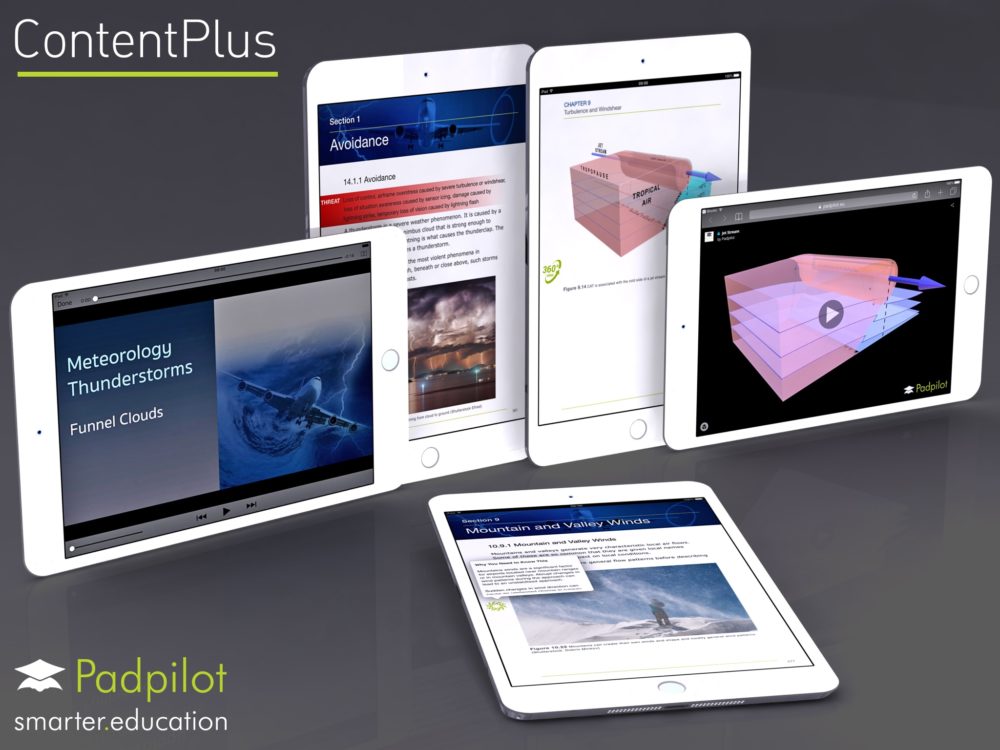 With that in mind, are there likely to be new advancements in technology in the near future, we very regularly see Virtual Reality in the news, is this something that could be used in the flight training industry?
Apple has recently released its Classroom 2.0 concept, which allows an instructor to control all the iPads in a classroom. The instructor can now turn the page on every student's book to make sure they're following closely. The electronic whiteboard is still useful, but digital books controlled by the instructor, for example to reveal an animation sequence, are going to be a very powerful teaching tool.
At Padpilot, we are always thinking about how we can best present and teach theoretical knowledge – and how the advancements in technology can help. Printed books used to be our only option for study, but now individual exploration can be combined with instructor teaching, videos and animations to dramatically reduce the amount of reading a student has to do.
Our first venture into this brave new world is our new 'Gas Turbines Learning Core'. These 'Learning Cores' are stand-alone apps for students – and the Gas Turbines core is the first of many that will be released over the next year.
The Gas Turbine Learning Core uses stunning augmented reality technology to allow the user to explore a gas turbine engine with 3D models that are rotatable, annotated and interactive. It is available to download now at an introductory price and we will be releasing updates to it soon. It's in the early stages at the moment, but this Learning Core may eventually entirely replace the Gas Turbines chapters of our ATPL Engines book.
Gas Turbines Learning Core iPad App by Padpilot. Next generation training brings greater clarity and ease to the ATPL syllabus. Now available to download from the Apple App Store: https://itunes.apple.com/gb/app/padpilot-gas-turbines-learning-core/id1210385891
We are also developing virtual reality and augmented reality learning aids. AR shows real promise as a classroom aid. At the moment the platforms for AR are too expensive and cumbersome for full-scale implementation in the classroom, but were are less than 5 years out from a fully equipped AR classroom. By the time the technology is in place we will have adapted significant sections of the ATPL course for delivery through augmented reality technology.

Are EASA planning to update or modernise the ATPL syllabus and exams to reflect modern technology now such as fly-by-wire, RNAV/GPS etc.?
Yes, EASA is currently updating the syllabus to reflect modern developments in aviation. A new syllabus is likely to be approved for 2020. However, EASA is a huge organisation and the pace of development in aviation is incredibly fast, so, unfortunately, it's likely there will continue to be a time lag between the newest technology and the ATPL syllabus.
It's important that publishers overcome this delay by including descriptions of all the technologies likely to be used by a newly qualified pilot from day one of his or her professional life. When there are syllabus content changes or additions that are needed, we can make them quickly and easily because of our digital publishing platform. We believe it's vital that every student pilot should have access to aviation technology and procedures that are currently used by the airline industry.
Finally, where should our readers go if they would like to find out more information?
Readers can check out the features in our iBooks and get a Maths and Physics for Pilots course with our FREE ATPL iBook, downloadable from iTunes:
And visit us at:
Our Website
Facebook
Twitter