From the classroom to Airbus A330 – Q&A with Philip Denton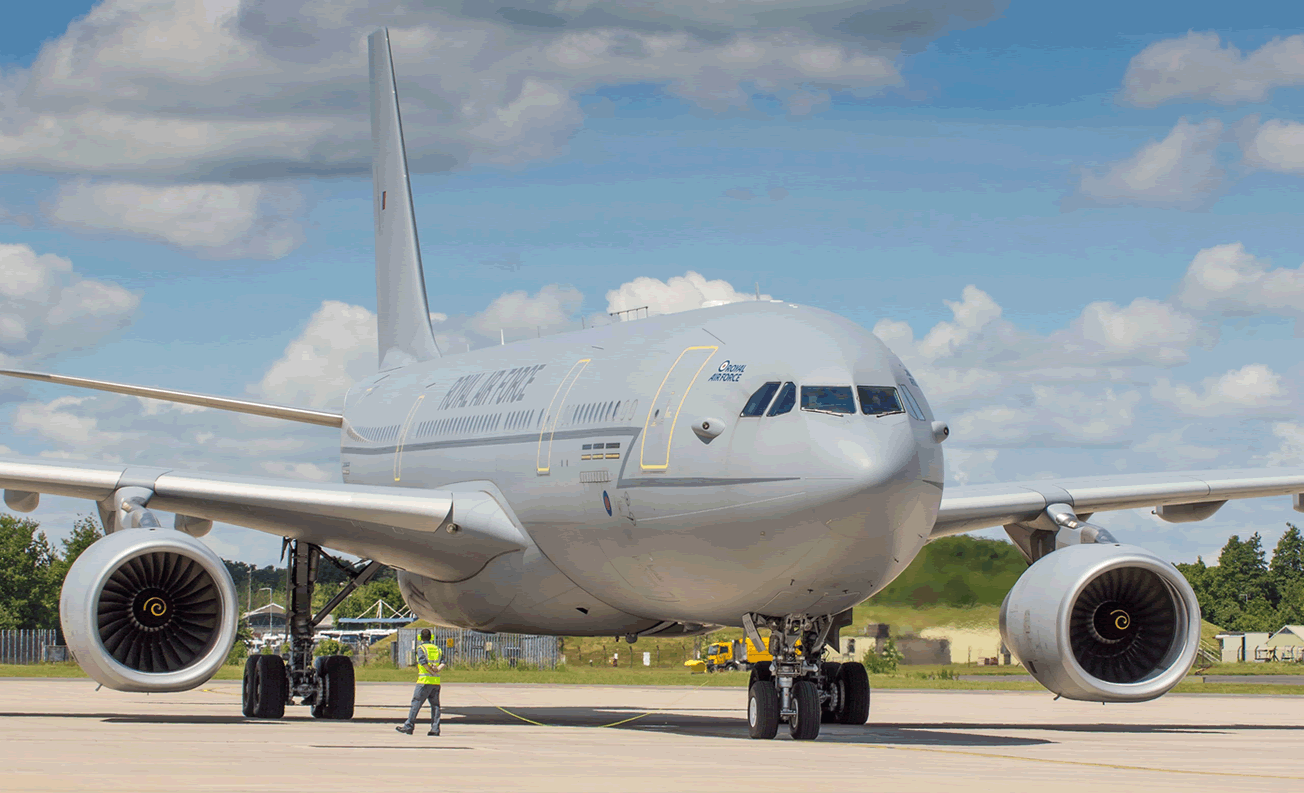 In the final instalment of our questions and answers session with ex-Kura Aviation students, we caught up with Jack Denton, a 31-year old married man with two children, who retrained as a teacher before gaining employment on the Airbus A330 with UK based AirTanker.
Hello Philip, tell us a little about yourself…
I'm 31, married with a child (and another on the way in the next couple of weeks!) so not your typical airline cadet. Its safe to say I've gone the long way round to getting my first airline job. I completed my training back in 2010 at an integrated school called Cabair. The training was really good but unfortunately they went bust shortly after I finished, meaning there was no employment help on offer in what was a recessionary jobs market. After a couple of years of doing everything I could to get into the industry I knew I'd need to invest some more money in refresher training to make myself employable. I took the difficult decision to retrain as a teacher as this would give me the chance to gain a solid financial footing and allow me to make an investment in some training when the time was right. Last year after 3 years of teaching I found Kura and made the leap. I certainly haven't regretted it!

What got you in to flying?
My dad used to take me to Manchester airport viewing gallery to watch the takeoffs and landings and listen in to ATC on an old air-band radio receiver. I was completely enchanted by the whole experience and became a real aviation geek growing up. Having said that I didn't know any pilots growing up in Manchester and it never really occurred to me that it was a job I could do until my late teens/early twenties.
What age did you start flying and did you have a previous career?
First flight in a light aircraft age 12 I think. I was a teacher and also got involved in some management and training of new teachers which I really enjoyed.
Does anyone else in your family fly?
No just me!
Where did you do your training?
Cabair – early training in Spain, IR and ME back in Cranfield on the DA40 and DA42.
What made you chose BESTPILOT and Kura Aviation?
The people and their honesty. They told me in no uncertain terms how much work I'd need to put in to get my first job but also convinced me that it was absolutely achievable!
How did you find Kura and what is different about it, how did it help you gain employment?
The course teaches you what the job of a First Officer really involves, and how to develop those skills, both technical and non-technical, in yourself and show them in assessments. In my case it also gave me the belief, after 7 years of disappointment, that I absolutely deserved to be in this industry. It felt like coming home!
How did your job with Air Tanker come about and how was the type-rating?
The head of training at AirTanker popped into Kura to find out what they were doing that was different to other schools. He gave a short talk on AirTanker and left a business card. I wasn't there that day but I emailed him speculatively when I finished the course and got invited for assessment shortly after! The type rating was excellent. Challenging and a steep learning curve but great instructors made it achievable. By the time my sim partner and I got to the final sim check we felt completely ready which is testament to the quality of the Type Rating course.
What stage are you up to? Line training etc, how is the company and how is life as an airline pilot?
I'm 10 sectors into my line training. I've flown with some excellent line training captains from whom I'm learning a great deal. Destinations have included the Falkland Islands and Orlando. It has made me realise that the Type Rating is only the start of training, a lot of the real learning happens on the line!

What advice would you give to anyone aspiring to follow in your footsteps?
I'm an unusual cadet given that my first job as a pilot has come 7 years after completing my IR, but I'll wager there's lots of people just like me out there still hoping to achieve their goal. My advice to those people like me would be that if you think you'd be good at the job then it's never too late to make it happen. You're not as far away as you might think!
What does the future hold and where do you see yourself in ten years?
For me the future holds a busy summer of line training and I'm really not thinking much beyond that at the moment!
That wraps up our series of interviews with ex-Kura students, you can find our previous articles below and keep an eye out for more inspirational stories in the very near future…
Kura Aviation students flying high with Air Tanker success
From Drummer to Airbus A330: Q&A with Kura Aviation Student Jack Roberts
"It's an unbeatable place to call your office.." – Q&A's with Jonathan Patterson
Kura Aviation