The stress of exams and how to manage them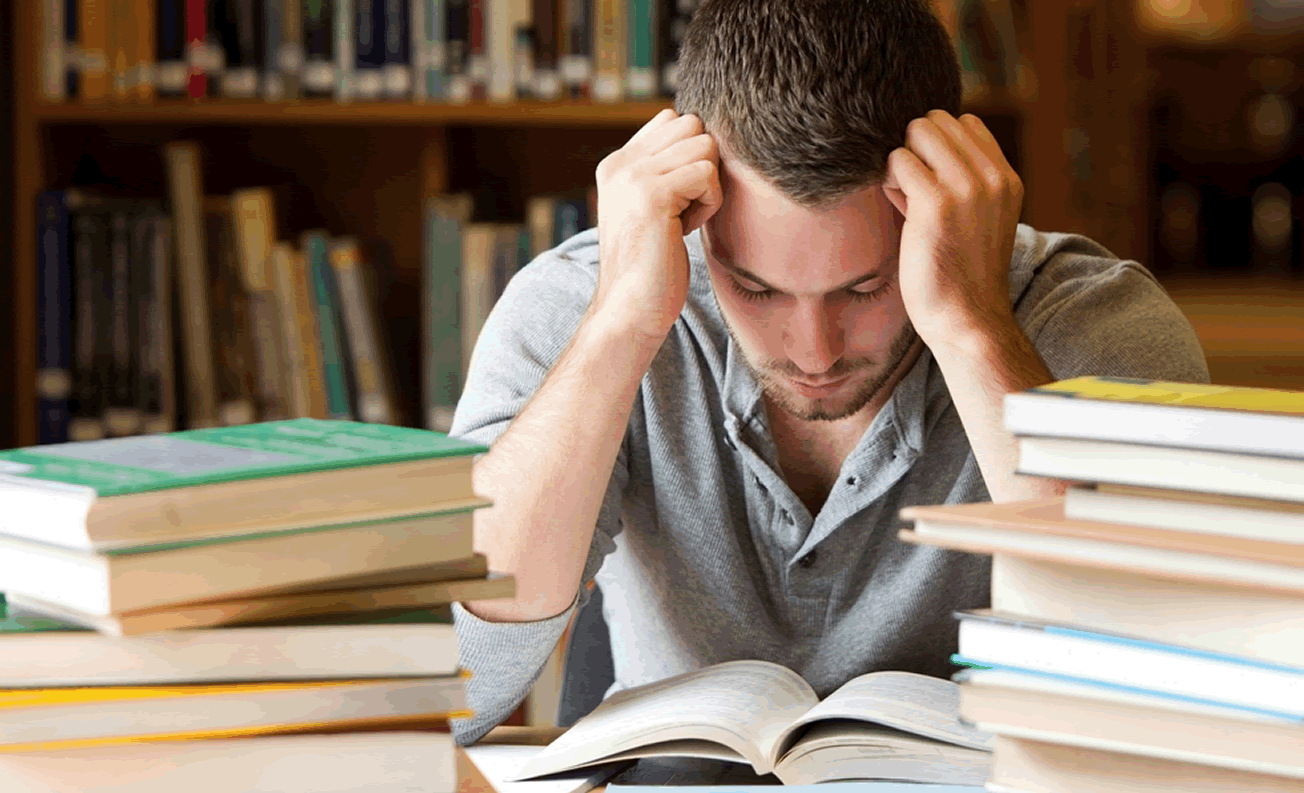 Whilst this article looks at the stress of exams and how to manage them from the point of a PPL student, you may wish to apply some of theory to other exams, such as ATPLs.
Having just overcome the stresses of passing all nine Private Pilots License ground exams, I feel that I am well placed to share my experiences as a PPL Student.
Everybody began learning to fly for the thrill of being several thousand feet up in the air, in control of their own aircraft. But it is very important that, as a new student you remember that to achieve this goal, having a study plan is extremely important. Over the years, I've heard many stories of students getting close to being ready for the General Skills Test, but still having a number of ground exams to pass and therefore extending their training (and potentially upping their costs!).
You should be mindful of the ground exams from the moment you decided you want to learn to fly. Under new EASA rules, there are now nine exams in total, these are:
Air Law
Aircraft General Knowledge
Flight Performance and Planning
Human Performance and Limitations
Meteorology
Navigation
Operational Procedures
Principles of Flight
Communications
All the exams are entirely multiple choice, either 12 or 16 questions, with the exception of the Navigation exam which also has a section where you will plot a route on a chart and answer questions based on the route. The exams are sat in "sessions". A Session is defined by the Civil Aviation Authority as "a 10 consecutive day period" of which you have six in which to pass all nine of the exams. There is no set order in which the exams have to be taken, but your flying school may insist you having passed certain exams before carrying on with certain aspects of your training, such as Air Law before first solo, Navigation before first solo navigation flight etc. It would be a good idea to speak to your instructor about your school's requirements.
You may be asking yourself "Which is the hardest exam?" While it is true that some exams are tougher than others, ultimately it is down to the individual. Air Law, for example, is a very factual subject where as Navigation is a very technical subject.
It is important to keep in mind that you can sit as little or as many exams as you like in any one sitting. If you're feeling brave and well organised, you can even go as far as sitting all 9 exams in one 10 day session. However, I would strongly recommend that you consider trying to sit three exams in one 10 day session. If you pick your exams wisely and if you plan your study time effectively, I feel that this is a manageable amount of exams to be studying for at any one given time.
Everyone has their own personal way of studying for exams and it important that you nail down your technique from an early stage and stick to it. When I began studying for my exams, I had been out of education for several years, so I was well out of practice when it came to studying and I'm in no doubt that it'll be the same for many of you reading this. There are three main recognised studying techniques, you should consider each one and try placing yourself within one:
Auditory
Visual
Kinaesthetic
Auditory Learners learn best when hearing or discussing a subject. The hearing can come in the form of eBooks or videoclips from channels such as those that can be found on Youtube. Or discussion can be had with others who share a common interest in the subject. These could be instructors during Ground School training or fellow students. Auditory learners may also chose to record themselves speaking into a tape recorder and playing it back. It is not unusual for an Auditory learner to talk to themselves or read out loud from books and other material.
There are two different types or Visual Learners; Linguistic and Spatial. Visual-Linguistic learners learn best through the plain written word, using materials such as books and case studies. Visual learners also benefit from writing tasks such as mock exams or simply repeating what is already printed in books. Visual-Spatial, on the other hand, usually have more difficulties with the plain written word and much prefer charts, graphs, demonstrations and videos whilst also taking notes on the subject.
Kinaesthetic Learners take in a subject best while touching, moving and generally interacting with the subject. They often take notes during learning sessions for the sake of moving their hands and often highlight key points with colour highlighters. They also benefit from drawing pictures, diagrams and generally doodling. It can be hard to imagine how to apply this particular method to ground schooling. Actually the best way to apply this is whilst you are up in the air. For example, when increasing power using the throttle, consider what effect on the engine and the aircraft this will have – Aircraft General Knowledge! When planning a navigation exercise with your instructor, consider the things you may have read about in your Navigation book!
To find out what type of learner you are, why not take this quick quiz provided by RDI.   It is also important to consider the kind of environment that you're studying in as well. Some people like to study at a desk, while other like to be sat on their bed. Others like to have a completely silent atmosphere while other don't mind a bit of background music. You should take some time to find out what makes you most comfortable. Don't be afraid to experiment. You may even find it beneficial to take yourself to your local library or park!
I could spend several paragraphs covering the different publications and YouTube Channels that are there to assist with your study. But we'll just cover some of the more widely used ones out there. However, if you've found a particular book or app useful and it hasn't been mentioned here, please let us know and we'll happily include it!
There are two main series of revision books published to help you pass the nine ground exams. These are published by AFE Books
 and Pooley's – Air Pilots Manual
. Pooley's also offer their Air Pilots Manual series in eBook version for Apple iPad and iPhone. Whilst there is a noticeable price difference, Pooley's has the weight of reputation and was the series recommended to me by my Flying School. Pooley's also offer a series of Q&A books for each of the exam subjects that contain three mock exams as well as work throughs for each of the exams. These are priced at £7.25 each on the Pooley's website.
During the build up to an exam sitting, you'll find yourself trying to squeeze as much revision as you can. This may include your morning commute or during your lunch hour. For these short bursts of revision, I can recommend either the PPL Tutor iOS application or the web based PPL Cruiser. PPL Tutor is a free application to download and the Air Law section is also free. After that, each subject and purchased for £2.99 individually or £14.99 as a bundle. I found, very positively, that the questions within PPL Tutor are almost identical to the ones you will be see during the actual exam. You can also create an account and use the service online and is also available on Apple iPad. PPL Cruiser is a web based service with no smartphone or tablet application. There are various price points for PPL Cruiser, but a 12 month subscription for all 9 subjects will cost you £60.00. You can also get a 3 month subscription for £20.00. The downside with both of these is that there is only so many questions in the database and therefore, after a time, you will begin to see repetitions.
Ultimately, exam preparation is very individual and rarely will two people prepare for an exam in the same way. You must explore you options. Find what works for you and stick to it. There is nothing worse than chopping and changing techniques because practising a technique in itself is important.
The only thing left to say is good luck!
Article written by Darren Williams – ToBeAPilot.co.uk – Content Writer