Leading Edge Aviation Offer Virtual Skills Assessment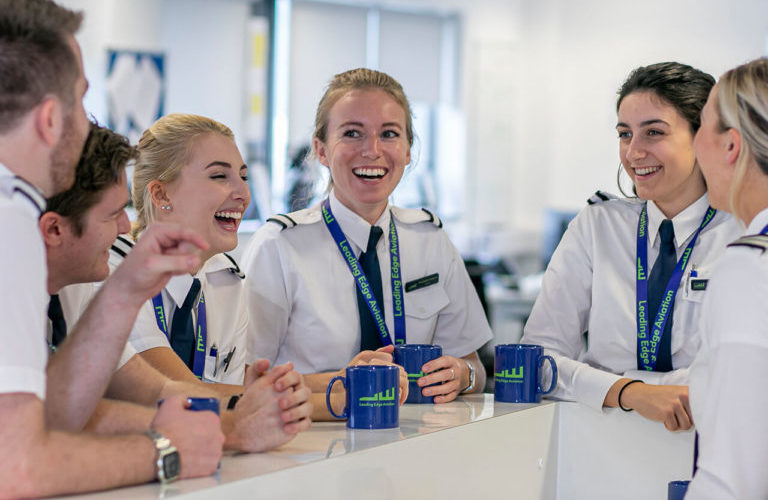 So you've spent hours and hours of your time researching becoming an Airline Pilot and what it involves and you've come to the conclusion that it's definitely for you. Your next steps may be to think about taking a 'Skills Assessment' to see if you have the skills and the attributes required to achieve your goal of becoming an Airline Pilot.
Well, you may find that during the current COVID-19 pandemic, that this just isn't feasible yet. That's where Oxford Airport based Leading Edge Aviation have stepped in offering 'Virtual Skills Assessments'. Since May, Leading Edge have been offering aspiring pilots the opportunity to complete one of their assessment days, purely online.
So what does it involve and how does the process work?
Firstly, you need to head to their website and find a slot that fits your current schedule. One of the big changes with the "Virtual Skills Assessment' is that it will be carried out over the course of two days. Their expert teams have found that carrying out such assessments online brings with it it's own challenges, with concentration levels being one of them. With this in mind, they have taken the decision to split the assessment over two days to ensure you remain fully engaged throughout the assessment.
Available slots at the time of publishing (Wednesday 24th June 2020), are as follows:
Wednesday 8th – Thursday 9th July 2020
Wednesday 22nd – Thursday 23rd July 2020
Once you have your slot booked, Leading Edge Aviation's team will contact you to confirm exact dates and timings and at this point you are able to talk through any IT or resources that you may need to carry out the assessment.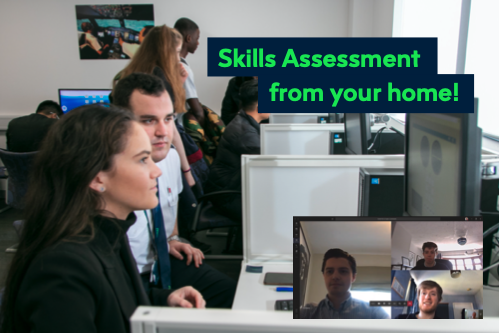 So how does it actually work on the days?
You will be required to carry out a number of different exercises, including the following:
Computer-Based Testing (CBT)
To complete these tests, you will need a laptop or home computer with a webcam and a good internet connection. A quiet room at a comfortable temperature with no distractions is also highly advisable.
You will be sent log-in codes by Leading Edge which will enable you to join the tests. You will also need to enable your webcam at this point. On the morning of the tests, you will receive an email with further details about the elements of the assessment and also timings. Leading Edge Aviation use Cut-e tests to conduct their computer based testing.
Group Exercise
Group Exercises will also be carried out virtually. To carry out this exercise you will need to use Microsoft Teams. You will be sent an invitation link to enable access to the 'group-exercise room'. The exercise will work very similarly to a face-to-face group exercise, where you will be given a briefing and then expected to work as a team to find a solution.
Interview
This part of the assessment will also be hosted via Microsoft Teams. Ensure you are comfortable and have a drink to hand. Leading Edge are looking for your enthusiasm and passion about flying to shine through. Most importantly in this section, remember to relax and be yourself.
Debrief with feedback
At the end of the process you will once again log into Microsoft Teams where a team member from Leading Edge Aviation will give you a full debrief on your performance. You'll receive constructive feedback on where you excelled and also areas that you may need to work on. This is also an opportunity to ask any questions. You'll be informed whether you have passed or not at this stage. If you haven't then you will be offered guidance on how to develop your weaker areas and ensure that you pass next time around.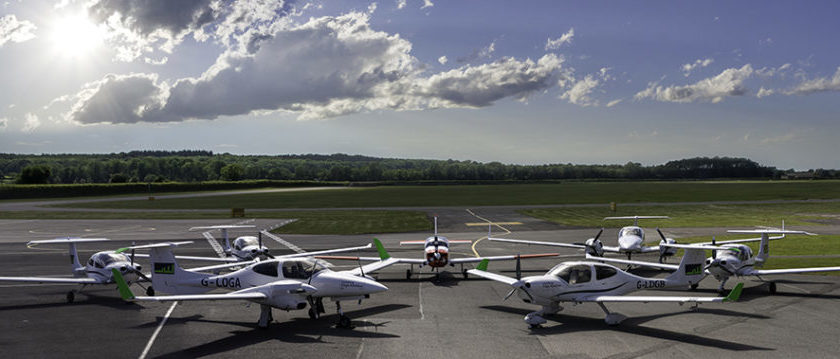 Leading Edge Aviation have added some top tips to their website to help you through the assessment:
Personal Presentation
It will come as no surprise that even though the interview and tasks are virtual, your personal presentation is still important! So, get in the mindset that it's no different to a face-to-face assessment, put on your best interview outfit and prepare to dazzle us. It's good to think ahead, ensure you're well rested and that if you live with others, they know not to interrupt you.
Now we appreciate you might be a little nervous, but don't worry, that's normal, just try to relax and do your best, if we're doing our job right, we'll hopefully put you at ease too. We want you to enjoy the process and experience what it's like to be part of the Leading Edge family!
Plan Ahead
Whilst you won't have a journey to consider, there's still lots you can do to be prepared. Test your IT, try a Teams meeting with friends or family to ensure you know how it works and be ready a good 5 mins before your dial in time, just in case.
A number of prospective students have also given some feedback on previous 'Virtual Skills Assessments' carried out by Leading Edge Aviation:
"I was so impressed with the Virtual Skills Assessment process at Leading Edge. The structure was well explained, and we were given our timetables in advance so we knew exactly when to log on and complete certain tasks such as the online aptitude tests for example. The interview and group exercise ran extremely well, the connections were great and the group task was thoroughly enjoyable even though conducting it over video call makes it slightly harder not to talk over anybody!
Although we sat the assessment from the comfort of our own homes, I still felt that my assessment experience was professional and well-conducted, and I thank everyone at Leading Edge for putting this Virtual Skills Assessment together.
Overall, I thoroughly enjoyed the virtual assessment, the team had clearly put a lot of time and effort into making sure everyone knew what the plan was and ensuring that it all ran smoothly on the day. Feedback was given at the end, face to face over video call, which is much more personal and was followed up with written feedback over email so I was able to reflect on any areas and take on-board the feedback from the assessors."
"I recently undertook the first virtual skills assessment for Leading Edge Aviation Academy due to the COVID-19 outbreak. I was understandably apprehensive, mainly due to pre-interview nerves, but also due to this being the first formal video conference I had ever undertaken. This was compounded by the thought that being situated in my Living Room, whilst in a formal interview, would somewhat lull me into a false sense of security. This was not to be however. Debbie and Katie, who are both in charge of the Skills Assessments at Leading Edge, were fantastic. They made me feel at ease from the get go and were very sympathetic to the fact that this was an unprecedented situation. They made it abundantly clear that everyone was in the same boat, and that the fact this was being conducted over a video conference would not harm the chances of success.
They made the process as easy as possible whilst maintaining the professional standards expected and I, along with the rest of the candidates that I undertook my Group Exercise with, agreed that the system that Debbie and Katie had put in place worked very well. In fact, it wasn't really at all too dissimilar to undertaking the interviews face to face at Oxford, perhaps only that you had a few of your homely possessions around you. All in all I cannot fault the way the interviews were conducted, and the fact that Debbie and Katie managed to change the dynamic of the interview process in such a short space of time only solidifies that fact. "
Find out out more about Leading Edge Aviation's Virtual Skills Assessments
Find out more about what Leading Edge Aviation offer