Updated Government Guidance For UK General Aviation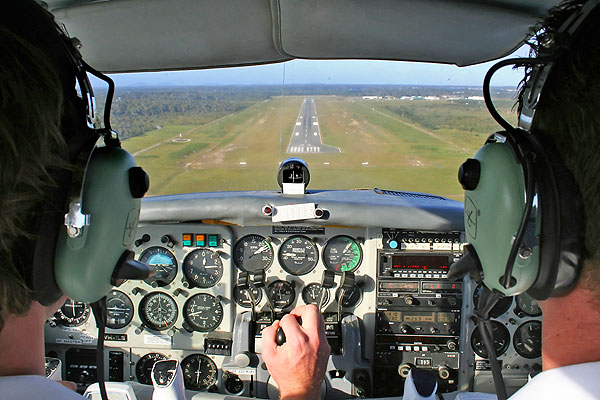 The Department for Transport has published updated GA guidance on gov.uk ahead of the restart of dual and instructional flights, and the new social distancing guidelines that will apply in England from 4 July.
The guidance is available on the Gov.Uk and covers the following topics:
Specific guidance provided for Training Organisations and Instructors says:
Flying instructors and support staff should be formally informed of the risks and all actions being taken to combat the risks. This is to ensure they:
understand the specific risks and mitigations
understand site protocols
are physically and mentally well enough to engage in a return to training
It will be for individual training organisations to agree with their instructors any conditions for their return.
Instructors deemed clinically extremely vulnerable should continue to follow government advice.
In most cases it will not be possible to keep a distance of 2 metres apart inside a training aircraft. Measures to manage the risk of transmission will depend on the type and size of the aircraft.
Where social distancing guidelines cannot be followed in full, training schools and instructors should take the most appropriate actions to reduce the risk of transmission.
Social distancing also applies to all parts of a business where students or instructors may congregate outside of the aircraft. Examples of this include reception areas and classrooms. Cleaning is vital in all areas of the training venue and aircraft. Training organisations should write and implement a cleaning plan. This should be updated when new information becomes available.
It should ensure that all areas to be accessed by flying instructors, students and support staff are deep cleaned to a minimum standard. This includes regular cleaning for:
surfaces on board the aircraft
all other areas accessed by students, instructors and support staff.
all frequently touched surfaces, for example, door handles, banister rails, buttons and toilet areas
The government has published guidance on working safely and how this can be applied in the workplace. Each business will need to translate this into the specific actions it needs to take depending on the nature of the business and how it is operated, managed and organised.
Actions you could take include:
more frequent hand washing and surface cleaning
wearing a face covering, where it is safe to do so
disinfection of the aircraft (i.e. frequent touch points including headsets) and outside facilities to a standard which follows government guidance for cleaning in non-healthcare settings
keeping the activity time involved as short as possible
using screens or barriers (where safe and appropriate to do so) to separate people from each other. These should only be introduced into aircraft under an approved modification
using side-to-side working (rather than face-to-face) whenever possible
provision and use of hand sanitiser
reducing and fixing the number of people each person has contact with – for example, training organisations should consider limiting the number of students per instructor (so each person works with only a few others).
ensuring only essential people are present in the aircraft for the purposes of safety and effective learning
Organisations should make customers aware of, and encourage compliance with, limits on gatherings.