New EASA 2020 ATPL Syllabus – Padpilot Explains Changes

In April, Padpilot announced the release of the first ATPL theory books for the new EASA 2020 syllabus. This is the first major change to the ATPL theory syllabus since 2006 and many UK ATO's are beginning to transition to the latest syllabus. We spoke to leading ATPL theory provider Padpilot, to find out what this all means for students.
Padpilot, the UK based ATPL theory book provider, announced in April 2020, the release of their brand new '2nd edition' ATPL theory books. The new material, which is available for use by ab-initio pilot training academies and ground schools and can also be downloaded directly from Apple Books, are designed and produced to be fully compliant with the updated content and Learning Objectives from EASA's 2020 theoretical knowledge syllabus.
EASA states: "The last significant technical update of the syllabi and LOs for the airline transport pilot licence (ATPL), multi-crew pilot licence (MPL), commercial pilot licence (CPL), and instrument rating (IR) theoretical knowledge courses for aeroplane and helicopter categories was conducted in 2006. Given the emergence of new technologies and the advancement of training philosophy, there was a need to review, amend, and update these LOs (where necessary). The theoretical knowledge training for ATPL, MPL, CPL and IRs should provide all the necessary knowledge and competencies to prepare pilots for performing state-of-the-art flight operations. The opportunity to review the applicable examination procedures, as required, was also taken."
The new syllabus is now in effect, although there is a lengthy overlap period with the old one. Dates for the first new syllabus exams vary between EASA member states, with some Approved Training Organisations (ATOs), for example in Sweden, already teaching the new syllabus with the corresponding new exams scheduled (pre-COVID-19) to begin there in May 2020.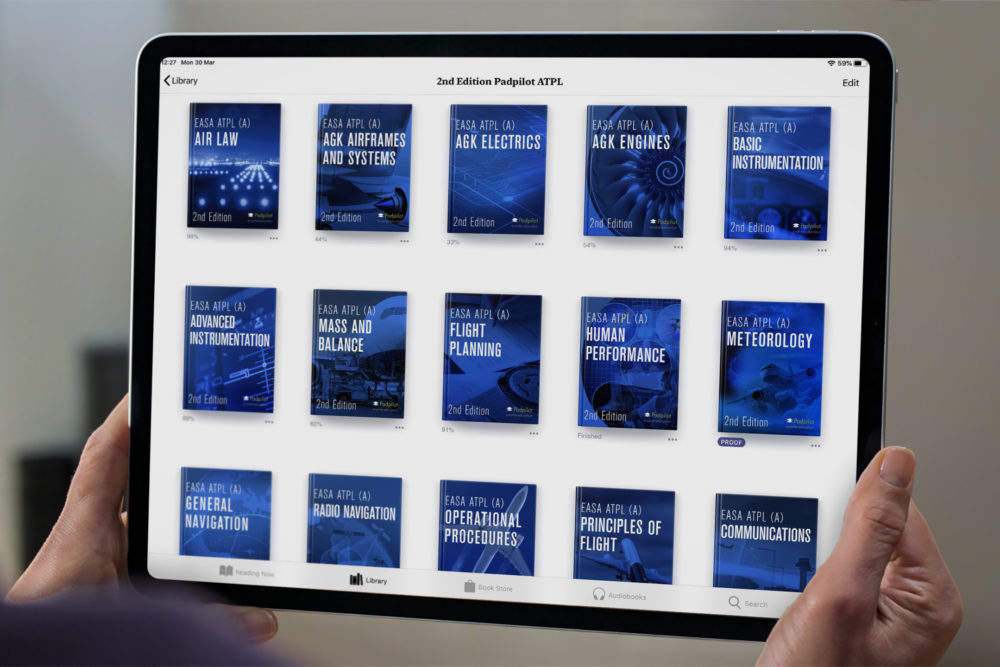 According to EASA regulations, the old syllabus remains valid until 31 January 2022 when the final ATPL examinations will take place. However, the UK has been granted an extension, and the old syllabus will remain valid until the final exams in June 2022. Some pilot training academies have already begun teaching the new program, and more Approved Training Organisations (ATOs) around the world are in the process of switching to the latest syllabus in the next few months.
During the current quarantine restrictions, many of Padpilot's 58 partner ATOs have been able to move their ground school classes online rapidly, and theoretical knowledge instruction is continuing. However, due to the pandemic, ATPL exams are currently cancelled until 6th July. The first exams for the new syllabus in the UK are scheduled to start this summer, although that may now be delayed.
Padpilot explained the key differences between the old and new syllabus:
Essentially, the requirement is to improve students' knowledge and understanding across subjects with the aim of enhancing pilot performance, decision making and safety.
EASA states, "This Decision updates the LOs and theoretical knowledge syllabi, and introduces the TEM concept and its application. The updated LOs correspond to today's operational environment and ensure that commercial pilots are equipped with the knowledge and understanding relevant to modern flight operations and current industry needs. The Decision also introduces new LOs under Area 100 KSA (Knowledge, Skills and Attitudes), which aims to consolidate students' understanding of the different theoretical knowledge subjects within the framework of the relevant ICAO core competencies. These skills focus on the pilots' ability to apply their knowledge and understanding across subjects and to demonstrate technical and non-technical skills. These Area 100 KSA LOs will not be the subject of examinations organised by competent authorities using questions drawn from the ECQB, but will be assessed by the ATOs to ensure that student pilots have an adequate level of competency before they are allowed to sit their final theoretical knowledge examination. This modernised theoretical knowledge training will contribute to the overall enhancement of pilots' core competencies and their ability to make informed decisions." — Explanatory Note to Decision 2018/001/R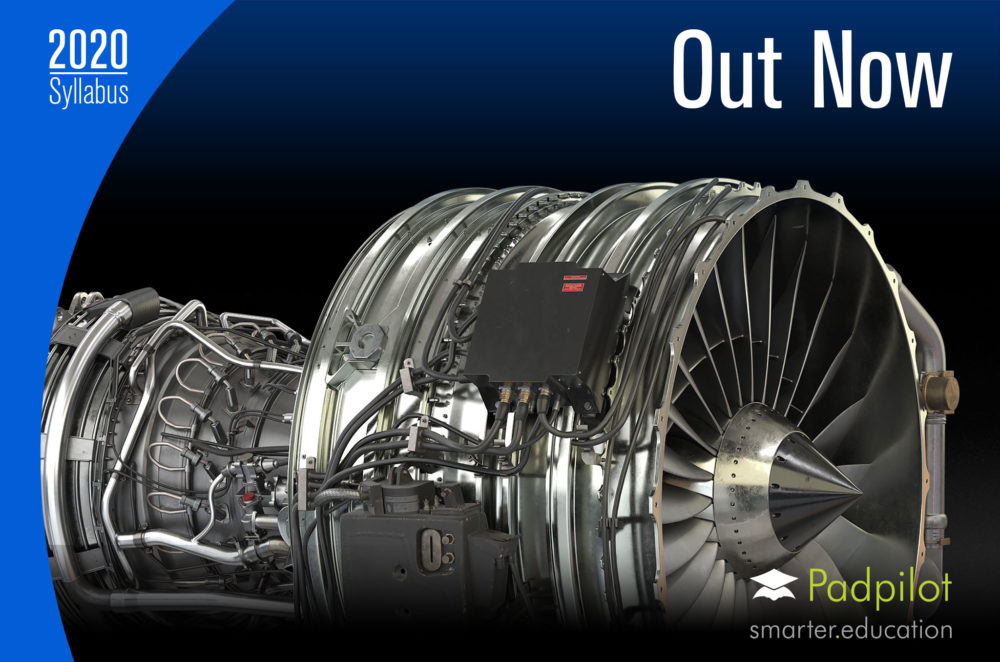 1. Extensive updates to the theoretical knowledge syllabus and learning outcomes.
The new syllabus has deleted a lot of unnecessary learning objectives and moved others from one subject to another. There is now a greater emphasis on new procedures and technologies. For example, details about the separation rules applied to aircraft by air traffic controllers have gone, making room for a more in-depth discussion of new avionics and new datalink communication procedures, and more about aircraft automation. The new syllabus still refers to some obsolete technology, but it's more relevant to modern airline operations than the old one.
2. Communications.
IFR and VFR Communications will be examined as one subject under the new syllabus, therefore reducing the total number of examinations to 13.
3. Threat and Error Management (TEM) addressed more comprehensively.
The fundamental premise of Threat and Error Management (TEM) is that threats and errors are unavoidable. Accordingly, TEM is about developing strategies to manage and mitigate the effects of threats and errors in a way that prevents them from becoming dangerous.
Padpilot 1st Edition books already identified threat and errors with red flags throughout the text and the 2nd Edition books contain more of these. Adopting TEM principles not only brings ground training into line with best industry practices but also captures the attention of students and motivates their studies. By identifying threats and errors with red flags, students understand why the knowledge they are studying is essential.
4. Area 100′ Knowledge, Skills and Attitudes' (KSA)
Area 100 KSA is designed to test a student's attitude to training, not just his or her skill and knowledge, and to ensure the practical integration of various topics from across the theoretical knowledge syllabus while developing students' core competencies. ATOs will assess area 100 KSA and a completion certificate that includes exam passes, and assessment outcomes will be needed for all EASA commercial licence applications.
Padpilot were industry leader's with the first books designed to be used with the Apple iPad back in 2011. Since then, the company has used advances in technology to improve their software, becoming more sophisticated, interactive and immersive.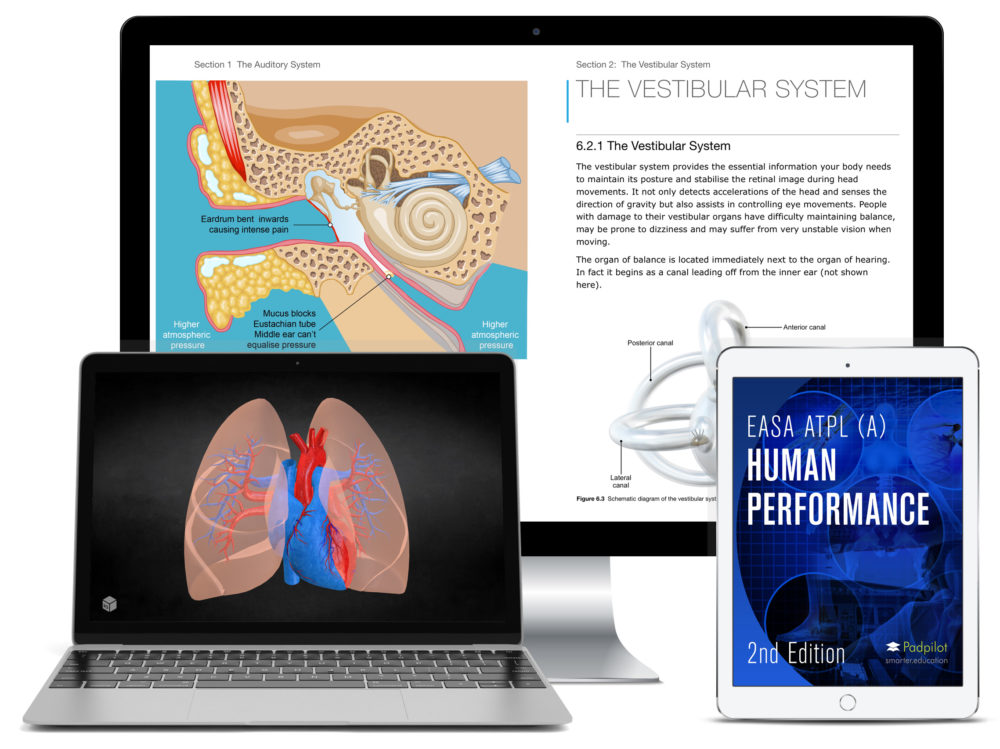 The company said in a statement: "Padpilot's philosophy has always been to create books deliver a holistic pilot education, while assuming no prior knowledge, in a way that's entirely up to date both in terms of relevance to modern airline operations and also the e-learning technology platform. Cadet's knowledge and understanding of the syllabus build incrementally through the course, with many of the more complex concepts explained visually. The new 2nd Edition books contain even more interactive content than the first series. Thousands of explanatory graphics, interactive side-bar elements, videos, and 3D models help bring ATPL theory to life and engage student pilots in their ground training.
A brand new element in the 2nd Edition books is end-of-chapter consolidation. In all 13 books, there is now end-of-chapter summary pages and interactive quizzes containing thousands of questions.
The main content in each book explains the theoretical knowledge needed by pilots for modern airline operations. Then, at the end of every chapter, students can use the summary page to review their learning and practice questions from the new syllabus with the electronic quizzes. The summaries and quizzes directly relate to the Learning Objectives in the EASA 2020 syllabus, making knowledge consolidation and ATPL exam revision easier for student pilots.
These new features also mean the 2nd Edition books are now even better for pilots who are distance learning, as they can benefit from comprehensive self-testing before their revision courses and exams.
Recognising the need to relate theory to practice, the side-bar features which provide enrichment for each subject area. One such feature is 'Connect the Dots.' This feature allows students to explore how the knowledge they are gaining in one ATPL subject area relates to other areas. And, importantly, how it relates to operational practicalities. Understanding these relationships helps the student understand the relevance and importance of the knowledge they're acquiring.
A second side-bar feature is Case Studies. As they work through each book, students can explore mini case studies that describe accidents and incidents that illustrate the subject area they're studying. The importance of knowledge, skills and attitude is made clear, and students are gain insights and an awareness of potential threats.
In all these ways, Padpilot's digital books enable the next generation of pilots to achieve a deep understanding of the theory syllabus and its applications."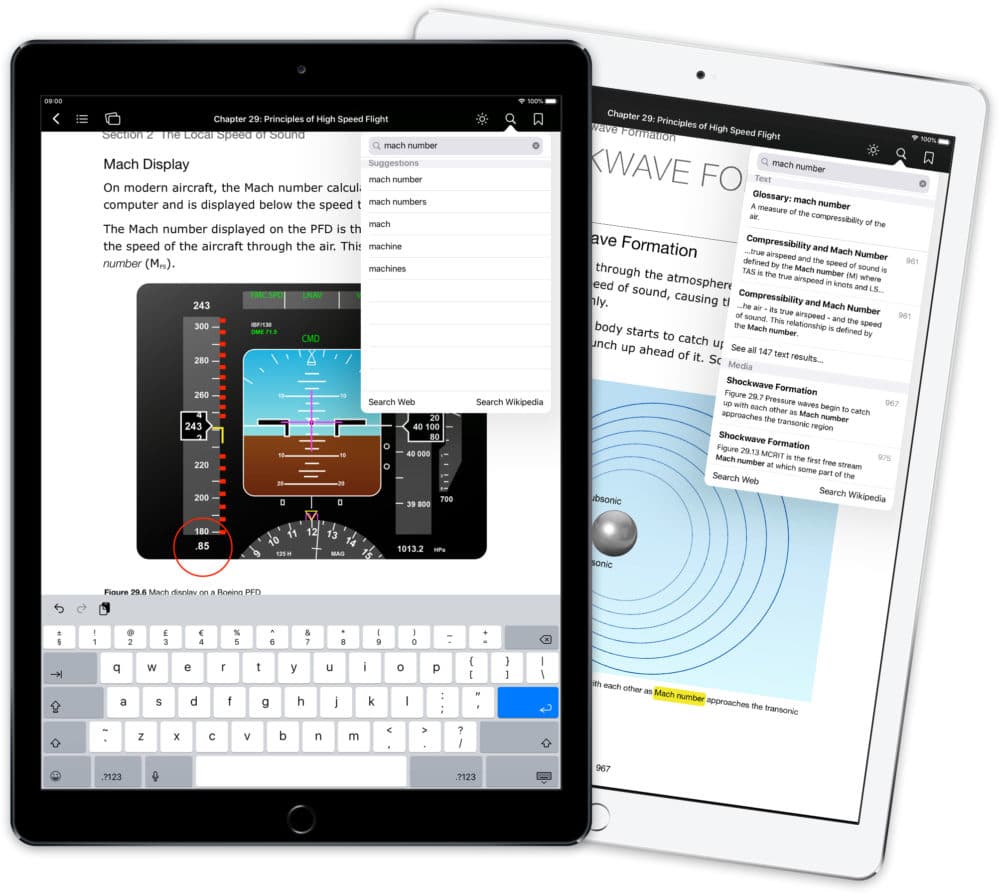 1st and 2nd Edition Updates
Padpilot's original 1st Edition ATPL books are still available for ATOs and to download from Apple Books, and will continue to be updated for the duration of the old syllabus. As with all Padpilot books, the 2nd Editions will be updated regularly, free of charge, including updates to content and graphics, and new case studies as they occur. The next significant change to the ATPL syllabus is due sometime in 2021/2022 when EASA moves to new specimen aircraft for Aeroplane Performance and Mass and Balance.
"This new series has been more than two years in the making. Our team has worked incredibly hard to create engaging, immersive, useful books that use the best of e-learning technology to provide the next generation of pilots with a thorough and memorable foundation of knowledge and understanding that serves them well for their entire career," said Graham Cownie, Managing Director of Padpilot.
Guide to Distance Learning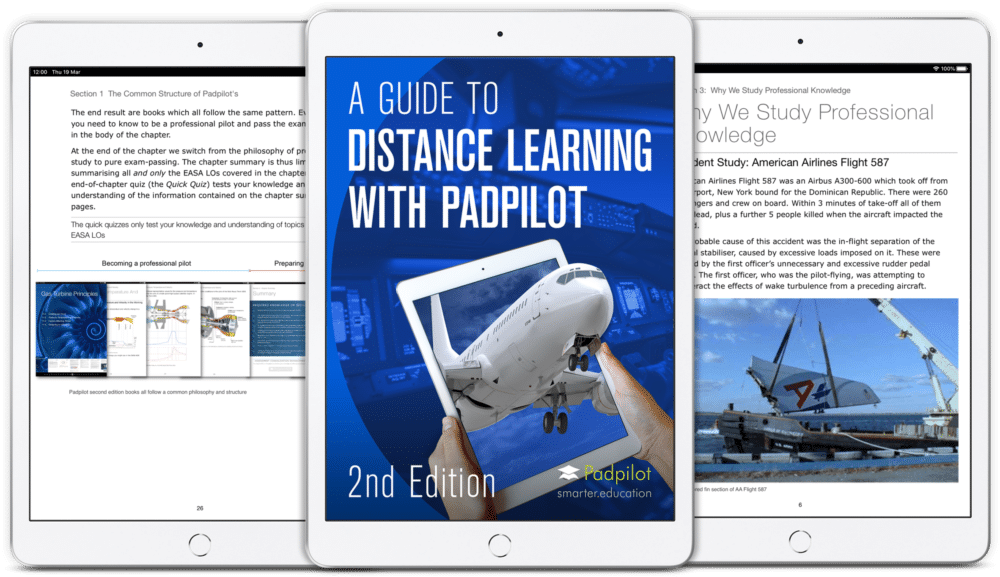 The new series of books is accompanied by a free guide which contains study tips and explanations of how to use the interactive features within the books. For those using time at home during the COVID-19 pandemic to prepare for a future professional pilot training course, there is a suggested structure and guide for self-study, explaining where to start and which subjects to leave until later.
To view the free Distance Learning Guide or the new 2nd Edition ATPL theory books, please visit https://apple.co/padpilot
EASA has published a detailed explanatory note to the new ATPL syllabus here: https://www.easa.europa.eu/sites/default/files/dfu/Explanatory%20Note%20to%20Decision%202018-001-R.pdf