Pilot Starter Kit – To Be A Pilot Discount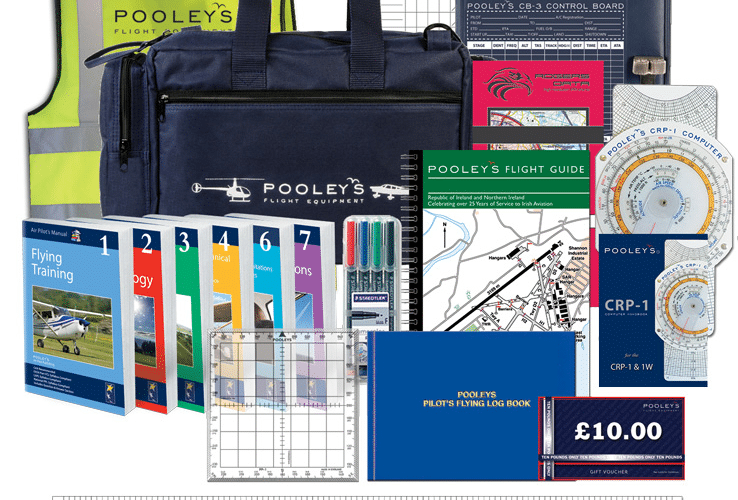 We've teamed up with our friends over at Pooleys.com to provide you with a discounted rate on their PPL starter kit!
When starting out on your journey to becoming a Private or Commercial Pilot you may well be bogged down with lots of information. You'll also likely be advised to buy a number of pieces of equipment to get you started. This can all be a little overwhelming and time consuming, so Pooley's offer a quick solution to this, a PPL Starter Pack…
The pack contains all of the following essential items:
APM Volume 1, 2, 3, 4, 6 & 7
Pooleys Spiral United Kingdom Flight Guide (latest edition)
Pooleys NM-2 Scale Ruler
Pooleys PP-1 Protractor
Pooleys CRP-1 Computer
Pooleys CB-3 Kneeboard & VFR Log Pad
Pooleys PPL Log Book
Set of permanent Lumocolour Markers
CAA 1:500,000 chart of your local area (please specify area required)
Pooleys FC-8 Case
Pooleys High Visibility Jacket
Pooleys £10 Gift Voucher.
With a combined value of OVER £300, this kit costs just £239.99 and with our To Be A Pilot discount code, you can bag this Starter Kit for just £227.99 when you enter the code "TBAP" at checkout.
You can also bag yourself an additional 5% off most other training products available on Pooleys.com by entering our discount code "TBAP" at the checkout stage.