Airways Aviation and Emirates partner to offer UAE pilot pathway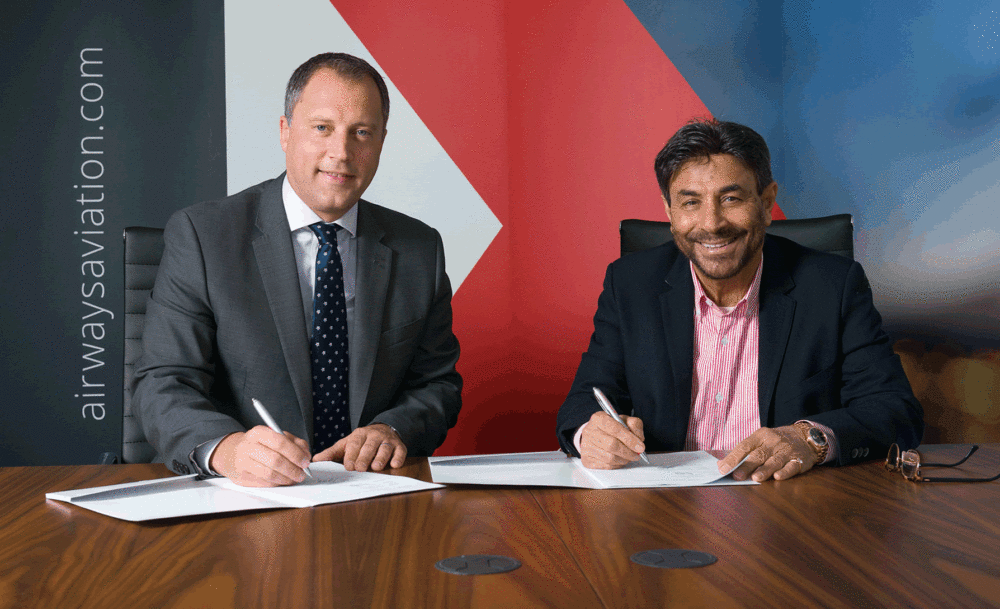 Airways Aviation, a world leader in aviation training, with over 30 years of flight training experience, today announced a new partnership with Emirates Aviation Services to offer a direct pathway to a Commercial Pilot Licence in the UAE through to a Multi-Crew Pilot Licence in Europe or Australia.
The new deal allows a student pilot in on of the GCC states the chance to gain a Private Pilot Licence in their home country before being awarded a contract and moving on to complete a MPL at one of Airways Aviation's EASA or CASA training academies.
Abdullah Al Ansari, director, Emirates Aviation Services, says:
"This partnership with Airways Aviation will enable us to achieve our vision of being a leading training provider of airline pilots. Utilising the company's exceptional quality of training programmes and senior teaching staff, we're confident that we will produce some of the best pilots in the UAE."
Dubai and the Middle East is a flight crew high-demand area for companies like Emirates and this new venture will mean that Emirates Aviation Services will provide the core MPL training programme in Dubai.
Airways Aviation Chief Executive Ian Cooper had this to say:
"The UAE is an important region for Airways Aviation. Middle Eastern airlines are highly desired by prospective pilots, so it makes complete sense for us to partner with Emirates Aviation Services, an established training provider in the UAE. We are now working together to provide high-quality airline pilot training for local students and a direct pathway onto the flight line."
This new partnership sees Airways Aviation expand in to a new region and partner with a new airline which will likely lead to opportunities for further airline-training programmes.