UK CAA Cancels Further Theory Examinations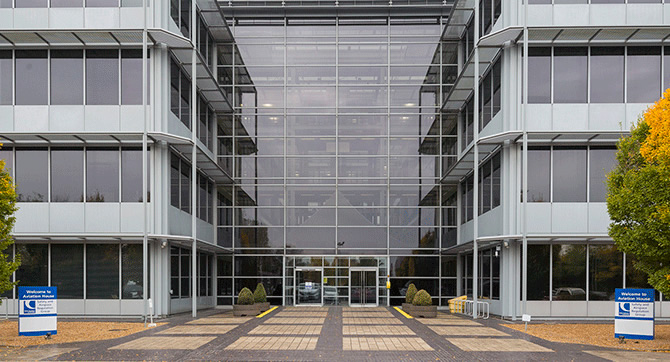 The UK CAA has today confirmed that they have taken the decision to cancel further written examinations for ATPL students up until 3rd July 2020.
Examinations had already been cancelled up to present, however today the decision has been taken to further extend the period. Due to the current difficult circumstances, further examination dates may be cancelled and students along with Approved Training Organisations will receive updates via email about any further changes.
The CAA are unable to provide refunds for any expenses already incurred by candidates travelling to or from cancelled exams. However, there is a period of three months 16th March to 16th June where the CAA will waive any fees normally incurred for late cancellation and/or transfer to a future CAA examination sitting.
Below is an overview of available future dates at present, for each location. Dates are now available from 6th July 2020. To see the most up-to-date information please check the CAA Exam Tables website, link at the bottom of this page.
Details on the conditions of any current or future exemptions and how to request are detailed in ORS 4 NO 1353.
Location
FCL (ATPL/CPL/IR A & H) e-Exams
Civil Aviation Authority
Aviation House
Gatwick Airport South
West Sussex RH6 0YR
2020
6 – 9 January
20 – 23 January
3 – 6 February
17 – 20 February
2 – 5 March
16 – 19 March

All April 2020 exams cancelled due to UK Government Covid-19 restrictions

All May 2020 exams cancelled due to UK Government Covid-19 restrictions

1 – 4 June cancelled due to UK Government Covid-19 restrictions

15 – 18 June cancelled due to UK Government Covid-19 restrictions

6 – 9 July
20 – 23 July
3 – 6 August
17 – 20 August
7 – 10 September
21 – 24 September
5 – 8 October
19 – 22 October
2 – 5 November
16 – 19 November
30 November – 3 December
14 – 17 December
Location
FCL (ATPL/CPL/IR A & H/CBIR) e-Exams
Windmill Road
Kenn
Clevedon BS21 6UJ
2020
13 – 15 January
3 – 6 February
17 – 20 February
2 – 4 March
16 – 19 March

All April 2020 exams cancelled due to UK Government Covid-19 restrictions

All May 2020 exams cancelled due to UK Government Covid-19 restrictions

1 – 4 June cancelled due to UK Government Covid-19 restrictions

15 – 18 June cancelled due to Bristol Ground School unable to facilitate UK exam sessions

6 – 8 July
20 – 23 July
3 – 5 August
17 – 20 August
7 – 10 September
21 – 24 September
5 – 7 October
19 – 22 October
2 – 4 November
16 – 19 November
14 – 17 December
Location
FCL (ATPL/CPL/IR A & H) e-Exams
CAE Oxford Aviation Academy
Oxford Airport
Kidlington
Oxfordshire OX5 1QX
2020
8 – 10 January
12 – 14 February
11 – 13 March

All April 2020 exams cancelled due to UK Government Covid-19 restrictions

13 – 15 May – cancelled due to UK Government Covid-19 restrictions

24 – 26 June – cancelled due to CAE being unable to facilitate UKCAA examinations


22-24 July
26 – 28 August
16 – 18 September
14 – 16 October
11 – 13 November
9 – 11 December 
Location
FCL (ATPL/CPL/IR A & H) e-Exams
CATS, Innovation Centre
110 Butterfield
Great Marlings
Luton
Bedfordshire LU2 8DL
2020
6 – 9 January
3 – 6 February
2 – 5 March

All April 2020 exams cancelled due to UK Government Covid-19 restrictions

All May 2020 exams cancelled due to UK Government Covid-19 restrictions

1 – 4 June cancelled due to UK Government Covid-19 restrictions

6 – 9 July
3 – 6 August
7 – 10 September
5 – 8 October
2 – 5 November
30 November – 3 December
Location
FCL (ATPL/CPL/IR A & H) e-Exams
Ayrshire College
Ayr Campus
Room L230
Riverside Building
Dam Park
Ayr KA8 0EU
2020
12 – 13 February

All April 2020 exams cancelled due to UK Government Covid-19 restrictions

All May 2020 exams cancelled due to UK Government Covid-19 restrictions

10 – 11 June cancelled due to UK Government Covid-19 restrictions

5 – 6 August
14 – 15 October
09 – 10 December
Location
FCL (ATPL/CPL/IR A & H) e-Exams
L3 CTS Airline Academy
Coventry Airport West                     
Coventry CV8 3AZ
2020
6 – 8 January
19 – 21 February
16 – 18 March

All April 2020 exams cancelled due to UK Government Covid-19 restrictions

All May 2020 exams cancelled due to UK Government Covid-19 restrictions

3 – 5 June cancelled due to UK Government Covid-19 restrictions

27 – 29 July
24 – 26 August
21 – 23 September
19 – 21 October
16 – 18 November 
14 – 16 December 
Location
FCL (ATPL/CPL/IR A & H) e-Exams
Pathway Pilot Training
Rosyth Business Centre
16 Cromarty Campus
Rosyth Europarc. UK
KY11 2WX

2020
10 – 11 February

All April 2020 exams cancelled due to UK Government Covid-19 restrictions

All May 2020 exams cancelled due to UK Government Covid-19 restrictions

22 – 24 June
01 – 02 September
02 – 04 November