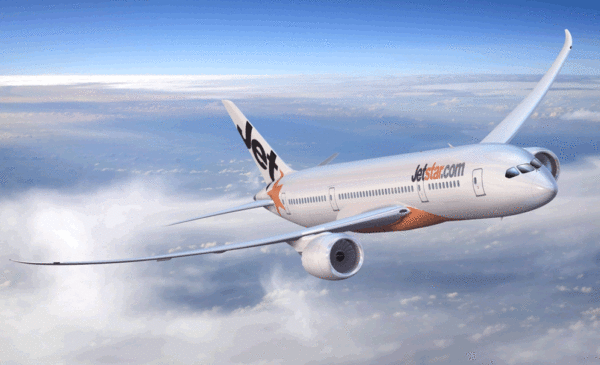 This scheme is currently OPEN.
Jetstar Cadet Pilot Programme
Partner Schools:
How much will this cost me?
The total cost for this course is estimated at approximately $145,276 AUD (circa £90,160 @ March 2017). The course is split in to two phases, phase one is funded by the student. There is help available with funding through Oxford Aviation. For any Australian Citizen admitted to this course, FEE-HELP is a loan available to cover the Tuition Fee up to the maximum FEEHELP loan limit. A maximum lifetime FEE-HELP loan limit applies; in 2016 the FEE-HELP loan limit is $99,389.
What is the programme?
The Jetstar Cadet Pilot Program is an integrated academic and flight training program taking trainee pilots from zero experience through to being ready for employment as a Cadet Pilot with Jetstar Airways. Subject to successful completion of the entire academic and flying program and other commercial needs of the Airline, successful applicants will be entering a course that includes a conditional offer of employment as a pilot with Jetstar Airways.
How the programme is structured:
The program consists of two phases:
PHASE ONE
Ab initio training up to and including Commercial Pilot Licence with Multi Engine Instrument Rating and Multi Crew Cooperation Training and a frozen ATPL.
Cadet pilots will complete Phase One of the Program with CAE Oxford Aviation Academy Melbourne and Swinburne University of Technology, enrolling in the Swinburne Associate Degree of Aviation.
Click here to access the Swinburne Associate Degree of Aviation.
PHASE TWO
Type Endorsement on an Airbus A320 or Boeing B787 aircraft on successful completion of Phase One.
What you will need to apply:
In order to be considered for the Jetstar Cadet Program, candidates must meet the following minimum requirements:
Australian citizen or permanent resident
Aged over 18 years on commencement of training
Capable of holding a CASA Class 1 Medical Certificate
Capable of holding an Aviation Security Identification Card (ASIC)
Completed Victorian Certificate of Education (VCE) or equivalent
VCE Units 3 & 4 – a study score of at least 20 in English (any) and Further Mathematics or equivalent
Successful completion of CAE Oxford Aviation Academy's Skills Assessment
Candidates who meet the above minimum entry requirements are invited to submit an application via the application portal. Due to the high volume of applications received a structured screening and skills assessment process is conducted.
Financing the course:
As stated above, the course can be partly funded by FEE-HELP.
Clock here for more information on this programme and to apply.