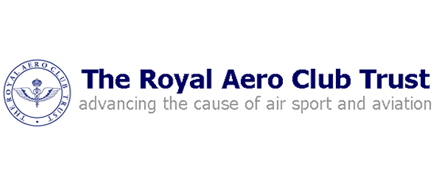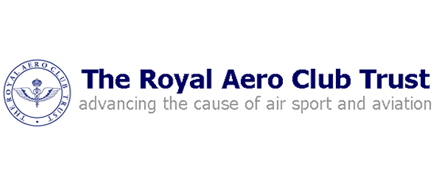 Applications Open? Yes (Bursaries) 
Who are The Royal Aero Club Trust?
Based in Leicester, The Royal Aero Club Trust was established in 1988, initial expenses were covered by generous donations from a number of member associations and the Royal Aeronautical Society. The trust is set up to raise funds to help young people realise their dreams and get into flying and also to conserve an extensive collection of memorabilia.
What is on offer for 2018?
In 2017, the trust managed to offer a staggering 50 bursaries and many of the lucky recipients were able to start their training as soon as April after a March closing date. The trust deivide their bursaries in to a number of sub-sections, these are:
Flying Bursaries & Grants (To enable current pilots to gain further knowledge and expand their experience level)
Flight Simulator Bursaries & Grants (To enable Flight Simulator enthusiasts to gain practical experience)
Aeromodelling Bursaries (To enable flyers to upgrade their equipment or gain further qualifications)
Advanced Bursaries (To enable well qualified air sports people to enter national or international competitions)
2018 is laid out very similarly with all four categories making a re-appearance. For the sake of simplicity, most of our visitors are interested in Flying Bursaries so we will focus on these.
When do applications open for 2018?
Applications are currently open with a closing date of 31st March, so be sure to get your application in soon to avoid disappointment.
2018 Flying Bursaries:
The Royal Aero Club President's Scholarships – total value £1500 (two bursaries each worth up to £750)

The Peter Cruddas Foundation Scholarship (a single bursary worth up to £1,000)

The George Farha Bursary (2 bursaries each worth up to £500)

The Breitling Bursary (worth up to £750)

The Bramson Bursary (value up to £500)

The John Downer Bursary (worth up to £500)

And a number of other bursaries worth up to £500 each
Applicants must meet the following criteria:
British Citizen with permanent UK residency
Be between 14-21 years of age at the time of application
Must be a member of a club/association and be sponsored by them, the following organisations are approved:

British Aerobatic Association

British Balloon & Airship Club

British Gliding Association

Formula Air Racing Association

British Hang Gliding & Paragliding Association

British Microlight Aircraft Association

British Model Flying Association

British Parachute Association

British Precision Pilots Association

Helicopter Club of Great Britain

Light Aircraft Association

Royal Aero Club Records, Racing & Rally Association

or be an Associate Member organisation of the Royal Aero Club.
There are a number of terms and conditions attached to The Royal Aero Club bursaries which can be found at this location.
Applications will close on the 31st March 2018. All information will be considered and the decision will be made shortly afterwards.
Please make sure you include copies of all relevant documents and all of the application form or you may not be considered.
To apply for a bursary, follow this link to The Royal Aero Club website.
For more information on The Royal Aero Club, what they do and how to become a member, visit their website.