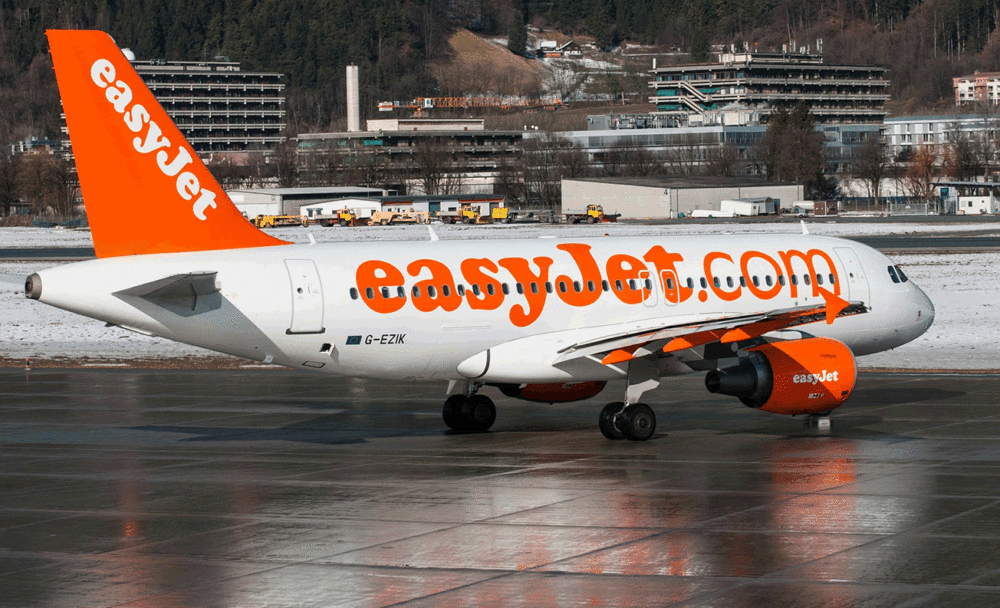 This scheme is currently CLOSED
Generation easyJet Pilot Training Programme
Course Type:
MPL – Multi Pilot Licence
Partner Schools:
How much will this cost me?
The Generation easyJet Pilot Training Programme is a programme that takes successful candidates from zero-flight hours to Airline Pilot. Only one route is offered which is the Multi-crew Pilot Licence (MPL) which costs €109.950 (circa £99,435). There are a number of funding options available, these are discussed below.
What is the programme?
The programme that easyJet offer through CAE, offers only one route, the MPL route. The MPL is a competency based programme that is designed especially for easyJet. Applicants are selected and mentored by easyJet throughout the 78 week course that includes aircraft type specific training, followed by line training with easyJet. Upon successful completion of the course, the easyJet MPL programme guarantees a position as a First Officer at easyJet, flying an Airbus A320 across Europe.
How the programme is structured:
The following details explain a rough outline of the course structure, for more detailed information on each specific course please visit the training centre directly.
Section 1 – ATPL Phase: Theoretical Knowledge Training
Acquire the ATPL related theory knowledge across 14 subjects plus the new EASA subject KSA 100
Classroom led and computer-based training (CBT)
Duration: Approximately 750 hours
Location: Brussels, Madrid, Milan or Oxford
Section 2 – Core flight training
Core flight training
Learn how to fly solo in a single-engine piston aircraft
Aircraft and simulator training
Upset Prevention & Recovery Training (UPRT)
Learn how to fly using instruments on a multi-engine piston aircraft
Duration: Approximately 100 hours
Section 3 – Basic flight Training
Acquire the skills to operate as a member of a professional airline cockpit crew while increasing the level of IR proficiency, refine multi-crew operations and be introduced to jet aircraft handling and automation interface
Classroom and Flight Simulator Training in CAE's latest technology Airbus A320 600XR FTD
Duration: Approximately 46 hours
Location: Milan, Gatwick or Manchester
Section 4 – Intermediate training
Refine proficiency of multi-crew operations in a high-performance, for transport category jet aircraft, in CAE A320 full flight simulator and gain proficiency of Airline SOPs and threat & error management (TEM) principles.
Duration: Approximately 76 hours
Location: Milan, Gatwick or Manchester
Section 5 – Advanced training
Consolidate your training experience with Line Oriented Flight Training (LOFT) scenarios and achieve proficiency in the Pilot competencies leading to the issuance of a Multi-Crew Pilot license and A320 type rating for easyJet.
Duration: Approximately 28 hours
Location: Milan, Gatwick or Manchester
Eligibility Requirements
Be aged 18 or over to commence training (by course start date)
The right to live and work with unrestricted access across UK, EEA, EU or Switzerland
Passing grades in Maths, English & Science at high school level.
Be fluent in English (verbal and written)
Minimum height 5' 2" (157cm) with maximum commensurate with Airbus flight deck requirements
Be able to obtain an EASA Class 1 medical
Application Process
The joint CAE and easyJet selection process will proceed in 3 stages as follows:
Selection Stage 1: Online Application
CAE assessors will review all candidate applications to assess whether they successfully meet the criteria for Generation easyJet. Successful candidates through this stage will be invited to Oxford to complete an assessment day.
Selection Stage 2: Assessment Day
Applicants who successfully pass the first stage of the selection process screening will be invited to attend the next stage of the CAE selection, which will take place at CAE locations across Europe.
The assessment day will cover:
Computer-based Testing
Pilot aptitude, including hand/eye co-ordination, motor skills and spatial awareness
Academic, mathematical and technical capacity
A multiple-choice test of technical reasoning
A dynamic multi-task test
Selection Stage 3: Group Activity & Personal Interview
Stage 3 will include:
Team Group Exercises
Personal Interview
On successfully reaching the required standards, you will then be offered a position as an easyJet MPL cadet. Alternatively, you can still be offered ways to start your pilot training with the possibility to enter Generation easyJet after completion of your training.
Financing the course:
CAE:
You will be eligible to apply for a BBVA Bank Loan to cover the cost of your course however this will be subject to approval and will require a UK property as security, read more here. CAE is also a Professional and Career Development Loans registered Learning Provider. A Professional and Career Development Loan is a commercial bank loan that you can use to help pay for work-related learning.