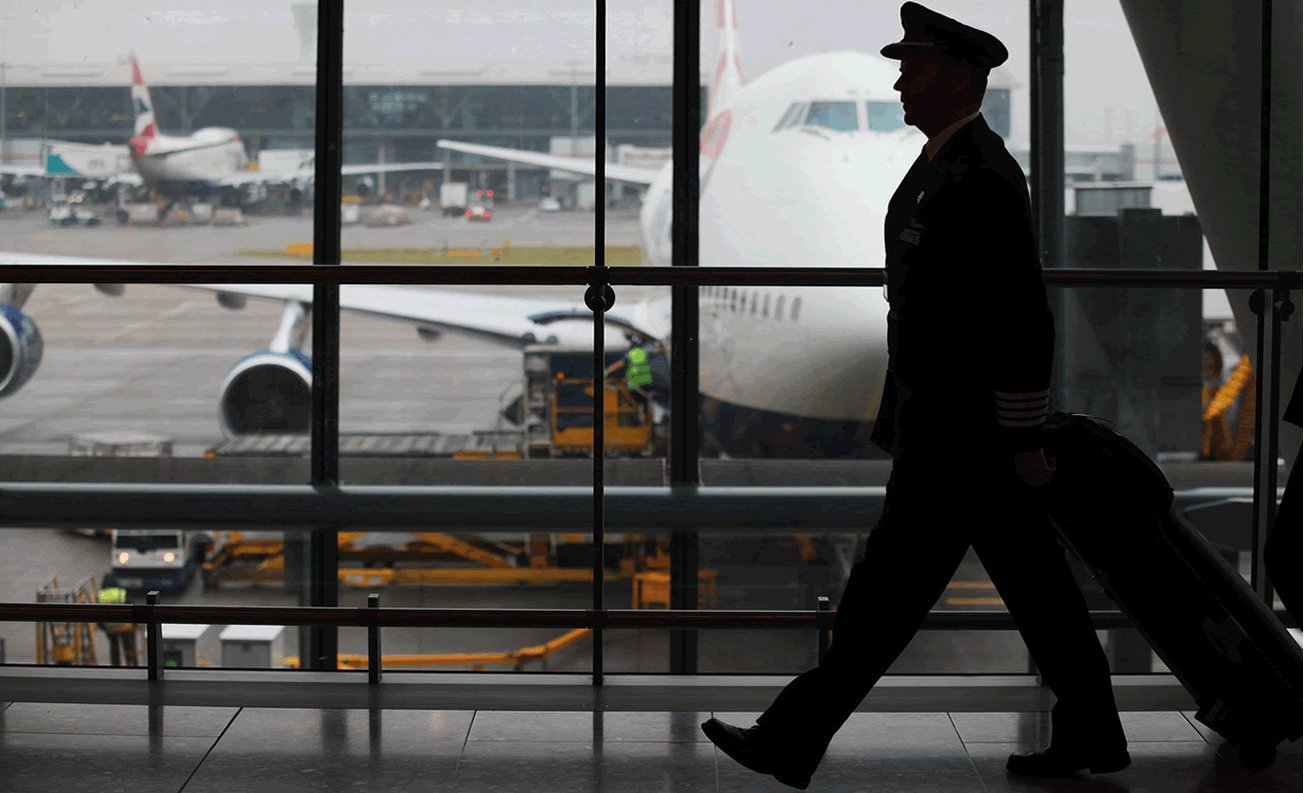 This scheme is currently CLOSED.
British Airways FPP
Partner Schools:
How much will this cost me?
This course will require the successful candidate to deposit a £84,000 training security bond. On successful completion, this will be repaid to the cadet through their employment tax-free over the course of seven years.
What is the programme?
The British Airways Future Pilot Programme is a sponsored pilot training scheme that is designed to select and train aspiring pilots, who have little or zero flying experience, irrespective of their individual financial circumstances.
BA are looking to recruit the highest-calibre candidates, those who will have the ability to overcome the challenges of their structured programme that will take you to the right-hand seat of one of their modern short-haul aircraft. Once the training is complete you will be given either a London Heathrow or London Gatwick base, flying on their short-haul Airbus A320 fleet to European and African destinations.
How the programme is structured:
The programme is designed to select and train aspiring pilots who have little or no flying experience, regardless of their individual financial circumstances. The scheme is ran by British Airways and their chosen three Flight Training Organisations, working together to select the most talented candidates, to be offered not just a sponsored scheme but a conditional employment offer on successful completion of their training.
The training will of course be challenging and will involve many hours of flying, ground school, jet-orientation and finally a type-rating at British Airways Global Training facility at Heathrow Airport.
What you will need to apply:
5 GCSEs at Grade C or above, including English Language, Mathematics and a Science (single or double award), excluding General Studies
Plus:
either 3 A-Levels at Grades BBC or above, excluding General Studies and Critical thinking
or an Honours Degree at 2:2 (or higher) or a pass (or above) in a higher degree such as MSc, MA, MPhil, DPhil, PhD, MBA
If you have equivalent academic qualifications then you will be asked to provide a Letter of Comparability from UK NARIC.
Financing the course:
Financing flying training can often seem like the greatest challenge – and British Airways firmly believe this shouldn't be the case. While the FPP scheme is under review, the information below serves as a guide as to the previous financial arrangements, however they may be subject to change in any future scheme.
British Airways joined forces with Airline Placement Limited (APL), a subsidiary of CTC Aviation, and together designed a unique sponsorship scheme that makes flying feasible for all. They structured the programme so that APL will sponsor your flight training, jet orientation course and type rating.
Obviously this represents a significant investment by APL and you will therefore be required to deposit a security bond of £84,000 with them. Because this is a sponsored scheme, this entire £84,000 security bond will be repaid to you, tax-free, if you successfully complete all training, and join British Airways as a first officer. The security bond is repaid in equal monthly instalments over your first seven years of employment, all in addition to your remuneration package.
For more information and to find out how to apply visit British Airways' careers website