Stapleford Flight Centre Open Day – September 2018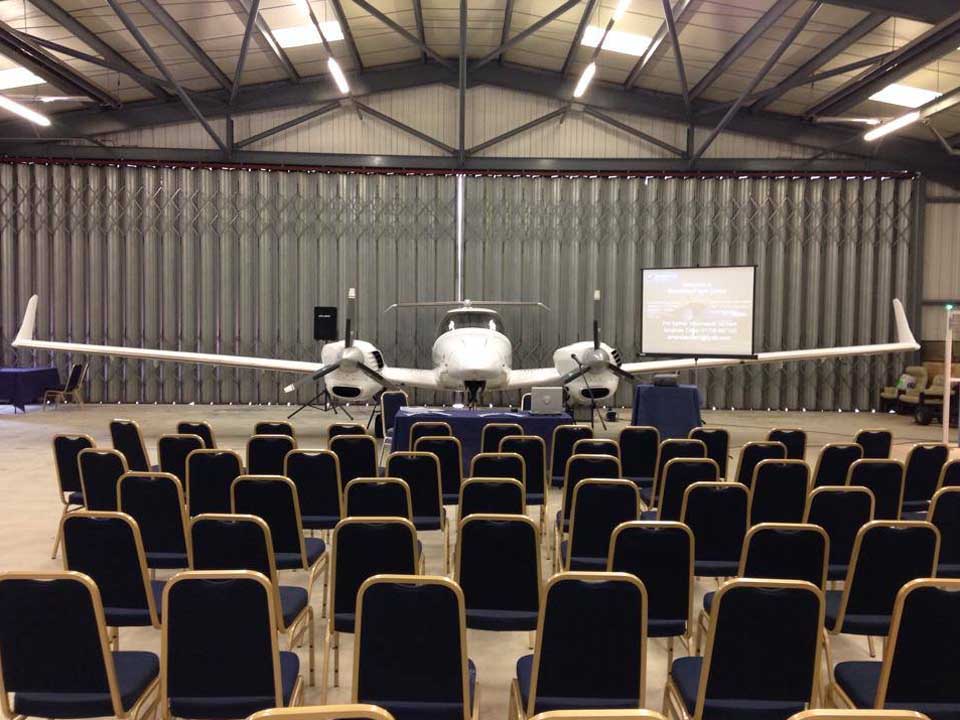 When:
1st September 2018
all-day
2018-09-01T00:00:00+01:00
2018-09-02T00:00:00+01:00
Where:
Stapleford Flight Centre
Stapleford Aerodrome
Romford RM4 1SJ
UK

Contact:
Lisa Wilkinson
01708 687103
Regular Stapleford Flight Centre Open Days allow prospective students to get a really clear idea of the high standard of pilot training they have on offer. You'll be able to see the commercial-pilot training process all the way from PPL(Private Pilot Licence) to CPL (Commercial Pilot Licence), theoretical ATPL ground studies, and MCC (Multi-crew Co-operation) and TR (Type Rating) courses.
It's great fun… and completely FREE to attend.
Open Day – Presentation Format
The presentation is given by the Colin Dobney (Head of Training at SFC) and Adrian Oliver (Chief Ground Instructor at SFC). This is then followed by an informal walk-around with our flight instructors; to see the aircraft, the simulators, our accommodation and our other world-class facilities.
Part 1: Colin Dobney – Head of Training, Stapleford Flight Centre
Discussing Private Pilots Licences
Discussing Multi Engine Ratings
Discussing Commercial Pilots Licences
Discussing Instrument Ratings
Part 2: Adrian Oliver – Chief Ground Instructor, Stapleford Flight Centre
Discussing EASA-FCL (A) ATPL Theoretical Studies Courses
Part 3: Colin Dobney – Head of Training, Stapleford Flight Centre
Part 4: Airfield tour
This is an open forum, with a question-and-answer session to follow. There will then be a comprehensive tour of Stapleford Flight Centre; including a close look at all their training aircraft, their superb flight simulator facilities (ALSIM Simulator and ALX Simulator) and their student accommodation.
Part 5: Refreshments
Finally, drinks and an excellent buffet will be available in the clubhouse. A perfect opportunity to meet SFC staff and current students! You can also discuss any further questions you may have with Colin Dobney (SFC Head of Training) and SFC flight instructors.
Book your 'Stapleford Flight Centre Open Day' place now!
Interested in attending a Stapleford Flight Centre open day? Great! To book your FREE place, please contact Lisa Wilkinson (SFC Course Co-ordinator) on 01708 687103 or by emailing moc.cfsylf@nosnikliwasil.
Find other open day events using our handy calendar!