CAA Confirms New 600kg Microlight Weight Limit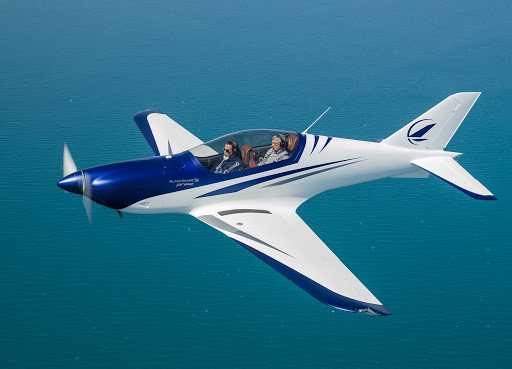 The UK CAA have today announced that following on from a public consultation, in which they received over 1,300 responses, that they will be moving new designs of aircraft weighing between 450kg & 600kg to national regulations.
EASA (EU) regulations allow national authorities to extend their oversight to include these category of aircraft. The changes will allow far greater flexibility for certifying aeroplanes and helicopters in the 600kg and below weight category:
Aircraft under scope of
national regulation
Current situation
Addition to national
certification under the 'opt out'
(new types only)
Aeroplanes (two seat)
Maximum Take-Off Mass
(MTOM) up to 450kg
Stalling speed in landing
configuration (VS0) of not more
than 35 knots
MTOM: up to 600kg
VS0 of not more than 45 knots
Helicopters (two seat)
MTOM up to 450kg
MTOM up to 600kg
Additional weight allowance
for water operations:
aeroplanes or helicopters
45kg
50kg
Sailplanes (two seat)
MTOM up to 400kg
MTOM up to 600kg
The decision to make the above changes came after a public consultation was launched by the CAA, in which they had their most responses to date, over 1300. 91% of respondents voted for the changes.
The CAA consultation had asked whether the new category should be classed under the current microlight category or whether a new Light Sport Aircraft (LSA) category should be established. Of the 94% that had opted for the change, 78% showed a preference towards the microlight category.
Rachel Gardner-Poole, Head of the CAA's General Aviation Unit, said: "We believe the change to national oversight will mean many more modern, light two-seat single-engine piston aeroplanes will be available, modernising, refreshing and enlarging the fleet to the benefit of UK pilots, operators and businesses. We will now work with the UK's GA associations to bring the change into effect as soon as possible."
The changes are not likely to formally take place until 2021 at the earliest as there are still a number of considerations and formal amendments to be made, including licencing.
The document released by the CAA covers flight crew licencing and states that the changes could mean current NPPL(M) holders will be able to fly and credit hours on the new larger aircraft and also allow current UK non-microlight pilots (NPPL (A) or PPL(A) holders) to credit their time on microlights.
The CAA is now working with the BMAA and LAA to implement the changes of which we will hear more news in the future.
Further information can be found here.