Thomas Cook Airlines along with training school FTEJerez have today announced they will be launching a new Airline Cadet Programme alongside a Scholarship inspired by French aviator Raymonde de Laroche, in a joint venture to attract more female pilots to the profession.
Having not trained ab-initio pilots through sponsored schemes for many years now, Thomas Cook is launching the FTEJerez Mentored Airline Programme. Selected successful candidates will start their training at FTEJerez's Southern Spain base in August 2018 and will on successful completion of their course, transition to an Airbus type-rating and First Officer role at one of their UK bases.
FTEJerez is also proud to announce that they will co-sponsor The Thomas Cook Airlines sponsorship for female pilots, which has been inspired by the late Raymonde de Laroche. The initial plan for the scheme is to award one scholarship per year over the next five-years, worth €30,000. The successful candidate must use her scholarship towards training with FTEJerez.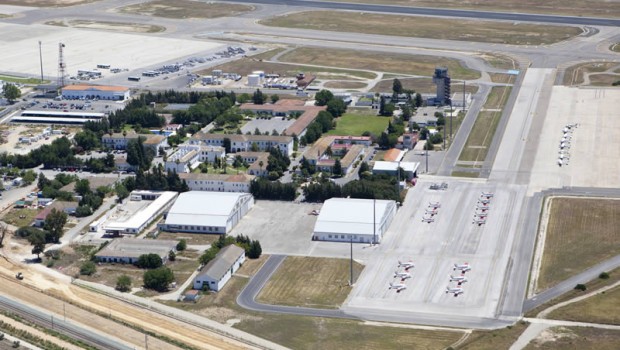 Following the Thomas Cook Airline Cadet Programme announcement, FTEJerez CEO Oscar Sordo said "We share the airline's goal of attracting more female pilots to the profession and we are therefore honoured to be associated with the Thomas Cook Airlines initiative by part-sponsoring this Scholarship."
"We are very proud of Thomas Cook Airlines' decision to again entrust FTEJerez with the training of the airline's next generation of first officers and future commanders. We also view it as fitting recognition by the airline of the high quality training provided by FTEJerez."
Paul Hutchings, UK Managing Director and Group Airline Director of Operations at Thomas Cook Airlines said: "As we celebrate International Women's Day, there was no better time to raise awareness of the many opportunities to build a career and encourage more young girls and women into the aviation industry; this Scholarship is further proof of our commitment to highlight that our industry is for men and women."
The Thomas Cook Cadet Pilot Training Programme will be open for applicants on the 16th March 2018. More details will be announced near to the time. Be sure to subscribe to our newsletter to be kept up to date with the latest news.