Here we explain what it takes to have a career in the Royal Air Force.
The recruitment process for becoming an RAF Pilot can be broken down into seven phases.
Requirements & Research
Initial Recruitment Office Visit
Filter Interview
OASC
Health Examinations
Pre Recruitment Training
Acceptance
Requirements & Research
First of all, you must meet all of the following requirements in order to be considered for the application stage:
Five GCSEs Grade C or Above
Two A Levels
Above 17 and a half years in age
Younger than 26 years old
Further eligibility information can be found here.
It is also advantageous to you if you've done any extra curricular activities. Good examples are the Duke of Edinburgh Award, a member of the Scouts or Girl Guides, or a member of the RAF Air Training Corps.
Before you even step foot into a recruitment office, you should also spend a good amount of time researching the Royal Air Force, their history, their aircraft, their bases and just about anything else you can think of. You should also know what kind of posting you are looking for and know the ins and outs of that particular area. But don't just limit your research to that one niche. You should also stay up to date with current affairs involving the British Military, its keys allies and NATO.
Initial Recruitment Office Visit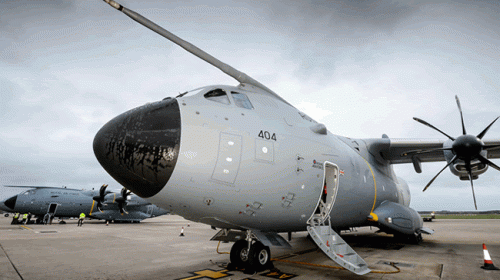 The next step is to pay a visit to your local Armed Forces Careers Office. Get hold of the first member of staff that you see in there and share with them all the enthusiasm you possess. Its good practise to have a list of questions in your head that you want to ask. You should keep in mind that you probably aren't the first person that walked into that office today that says "I want to be a pilot". So you need to stand out make sure that the member of staff feels like they want to help you. This is the start of hopefully a long road for you.
Whilst in the Careers Office, you will be required to fill out a number of forms that will move you onto the next stage of the process. Make sure you also walk out of that career office holding as much literature as you physically can, it may come in handy for you research!
Filter Interview
Next, you will need to book yourself onto a Filter Interview. This is a one-to-one interview with the commanding officer of the local Armed Forces Recruitment Office. Expect the questions to come at you thick and fast.
The interview will basically look at two subjects. You and the RAF.
This is going to sound very strange now, but make sure you've researched yourself. You don't want to get caught hesitating whilst trying to piece together the first few years of your time. Learn things chronologically. You'll also want to know about the exact ins and outs and your proudest achievements.
You should have already done a lot of research into the RAF by now, so you'll know a lot. You'll want to know about what a career in the RAF entails. Everything from initial training, salaries, progression and pensions. Just because you've got your heart set on an F35, doesn't mean you shouldn't research the BAE Hawk or the Grob Tutor. Make sure you cover all the bases, literally. You could be posted anywhere across the UK, or the world for that matter, so get to know the RAF inside out.
OASC
The next part of the recruitment process is the Officer and Aircrew Selection Centre (OASC). This is by far the toughest. You should prepare yourself for two days of intense examination and scrutiny.
Your two days will begin with a straightforward introductory day involving presentations and welcoming briefs.
You will then be interviewed for a further 45 minutes by two officers. They'll be looking deeper into you as a person and will want to know about every last detail of your life. Don't worry, nothing as personal as you're thinking but they'll want you to talk about that camping trip you took in the Scouts. Or that week of community work you performed. They'll also be looking at your motivations and influences for wanting to join the RAF. And remember, every other candidate will say "to serve their Queen and country", so make sure you've prepared! Throughout the interview, you'll be getting assessed on things like confidence, resilience and awareness. They'll be making notes on your appearance, integrity, honesty and confidence.
This is then followed by a series of aptitude tests. You can expect to faced with the following tests:
Psychometric Verbal Reasoning
Numerical Reasoning
Deductive Reasoning
Spatial Awareness
Multi Tasking
Responding to Visual Information
Work Rate
Working and Concentrating Under Pressure
You'll then move onto the physical examinations. This test consists of the following elements:
Multi Stage Fitness Test
Press Up Test
Sit Up Test
Health Examinations
There will be a couple of occasions during the entire process where they will examine your health, looking at a number of key areas. These include:
Hearing
Eye Sight
Body Mass Index
Past Illnesses
Health Screening
Because you are applying for a Pilot's role, additional health examinations will also take place at OASC.
Pre-Recruitment Training
That's right, you'll begin some training, even before being accepted. Think of it as a taster of what is hopefully to come for you. During your pre-recruitment training, you'll be issued with your initial kit, including boots. You'll also take part in a number of lectures and there will be a repeat of the three-stage fitness test you took part in in OASC.
Acceptance
If you have successfully passed each of the six phases of the process, you'll be invited to a Provisional Offer of Service Interview at your local Armed Forces Careers Office. This interview is simply to ensure that you fully understand the terms and conditions of service that you'll be agreeing to and that you are committed to the RAF and prepared to start training. I'm sure you will be!
Subscribe to our newsletter now…
Related Articles