Currently Recruiting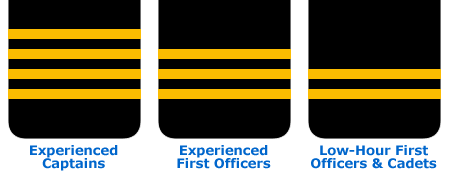 ---
About Ryanair:
Ryanair is an Irish low-cost airline headquartered in Swords, a suburb of Dublin, Ireland, with its primary operational bases at Dublin and London Stansted airports. In 2016, Ryanair was the largest European airline by scheduled passengers flown, and carried more international passengers than any other airline.
Ryanair operates over 370 Boeing 737-800 aircraft, with a single 737-700 used primarily as a charter aircraft, but also as a backup plane and for pilot training. The airline has been characterised by its rapid expansion, a result of the deregulation of the aviation industry in Europe in 1997 and the success of its low-cost business model. Ryanair's route network serves 34 countries in Europe, Africa (Morocco), and the Middle East (Israel).
Founded: July 1985
IATA: FR
ICAO: RYR
Callsign: Ryanair
Turnover: €6.5 Billion (2016)
Profit: ~€1.3 Billion (Estimated figure for 2016)
Live Share Price: [stock_ticker symbols="RYA" show="name" static="" nolink="1″ speed="" class=""]
---
Ryanair Fleet:
Total fleet size of 392 aircraft:
Boeing 737-800 – 391 In Service – (91 On Order)
Boeing 737-700 – 1 In Service
Boeing 737 Max 200 – 0 In Service – (100 On Order and 100 Options)
---
Ryanair Bases:
80+ Operating Bases as of 2016: (13 UK Bases)
Alghero, Alicante, Athens, Barcelona, Bari, Belfast, Bergamo, Berlin-Schönefeld, Birmingham, Bologna, Bournemouth, Bratislava, Bremen, Brindisi, Bristol, Brussels, Bucharest, Budapest, Cagliari, Catania, Chania, Charleroi, Cologne Bonn, Corfu, Cork, Dublin (HQ), East Midlands, Edinburgh, Eindhoven, Faro, Fes, Frankfurt, Gdańsk, Girona, Glasgow, Gothenburg-Landvetter, Gran Canaria, Hahn, Ibiza, Karlsruhe/Baden-Baden, Kaunas, Kraków, Lamezia Terme, Lanzarote, Leeds/Bradford, Lisbon, Liverpool, London-Luton, London-Stansted, Madrid, Málaga, Malta, Manchester, Marrakesh, Memmingen (from October 2017), Milan–Malpensa, Naples, Nuremberg, Palermo, Palma de Mallorca, Paphos, Pisa, Ponta Delgada, Poznań, Porto, Prague, Prestwick, Rome-Ciampino, Rome-Fiumicino, Seville, Santiago de Compostela, Shannon, Sofia, Stockholm-Skavsta, Thessaloniki, Tenerife-South, Timișoara, Trapani, Valencia, Vilnius, Warsaw Modli, Weeze, Wrocław, Zadar
192 Destinations
---
Latest Ryanair News:
No feed items found.
---
Latest Ryanair Recruitment:
Recruiting? Yes
Outlook: Positive – Up to 1000 pilots required for 2017
---
Ryanair Terms & Conditions:
Many different contracts are offered, employment and contractor based.
Employee Salary:
Captain ~£60,000 – £65,000 (or €80,000 – €90,000)
First Officer ~£21,000 – £23,000 (or €26,000 to €30,000)
Employee Flight Pay:
Captain ~£36 Per Hour
First Officer ~£32 Per Hour
Pension:
Company match employee contribution up to a ceiling.
A number of contractor agencies offer hourly rates.
Roster:
5 Earlies followed by 4 Off then 5 Lates, followed by 4 off. Then repeats. One calendar month off per year via bidding system. Many Captains and First Officers being called to work days off.