Currently Recruiting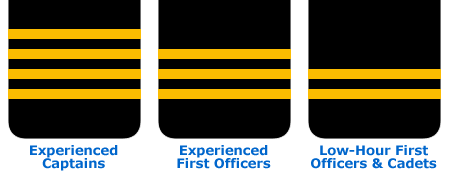 ---
About easyJet:
easyJet is a British airline, operating under the low-cost carrier model, based at London Luton Airport.It operates domestic and international scheduled services on over 820 routes in more than 30 countries. easyJet plc is listed on the London Stock Exchange and is a constituent of the FTSE 100 Index. easyGroup Holdings Ltd (the investment vehicle of the airline's founder Sir Stelios Haji-Ioannou and his family) is the largest shareholder with a 34.62% stake (as of July 2014). It employs nearly 11,000 people, based throughout Europe but mainly in the UK
Founded: March 1995
IATA: U2
ICAO: EZY
Callsign: Easy
Turnover: £4.7 Billion (2016)
Profit: ~£490 Million (Estimated figure for 2016)
Live Share Price: [stock_ticker symbols="EZJ" show="name" static="" nolink="1″ speed="" class=""]
---
easyJet Fleet:
Total fleet size of 240 aircraft:
Airbus A319-100 – 133 In Service
Airbus A320-200 – 107 In Service – (27 On Order)
Airbus A320neo – 1 In Service – (129 On Order)
---
easyJet Bases:
26 Operating Bases as of 2016: (11 UK Bases)
Amsterdam, Barcelona, Belfast–International, Berlin-Schönefeld, Bristol, Edinburgh, Glasgow, Hamburg, Lisbon, Liverpool, London–Gatwick, London–Luton (Head Office), London–Southend, London–Stansted, Lyon, Manchester, Milan–Malpensa, Naples, Newcastle, Nice, Palma de Mallorca, Paris–Charles de Gaulle, Paris–Orly, Porto, Toulouse, Venice-Marco Polo.
134 Destinations
---
Latest easyJet News:
No feed items found.
---
Latest easyJet Recruitment:
Recruiting? Yes
Outlook: Positive – 460 pilots required for 2017
Experienced Captain Recruitment:
Experienced First Officer Recruitment:
 
Low-Hour First Officers and Cadet Recruitment:

Currently Open

Recruitment through various channels, see below:
---
easyJet Terms & Conditions (UK Contract):
Salary:
Captain ~£98,000 – £130,800
First Officer ~£48,000 – £59,000
Second Officer (Cadet) ~£43,900
Flight Pay:
Captain ~£31 Per Hour
First Officer ~£18 Per Hour
Second Officer (Cadet) No Flight Pay
Pension:
Company contribute 7% of basic salary.
Roster:
7 weeks of 5 earlies – 3 days off – 5 lates – 4 days off then followed by 4 weeks of random roster. New pilots should expect random roster, once permanent you are able to bid for a fixed roster but requires salary sacrifice of 10% as a First Officer.