Announced in 2014, the new Beluga XL, a bigger Beluga based on the Airbus A330-200 aircraft, will replace the current A300 model, that will eventually be retired after operating alongside the new variant.
The new Beluga XL will have 30% more capacity and will be able to carry two A350XWB wings at a time. The first large sections, one central and two lateral rear section panels, arrived on 12 April 2017 at the Toulouse Final Assembly facility a factory in Berantevillain Spain. The new aircraft will be powered by Rolls-Royce Trent 700 engines.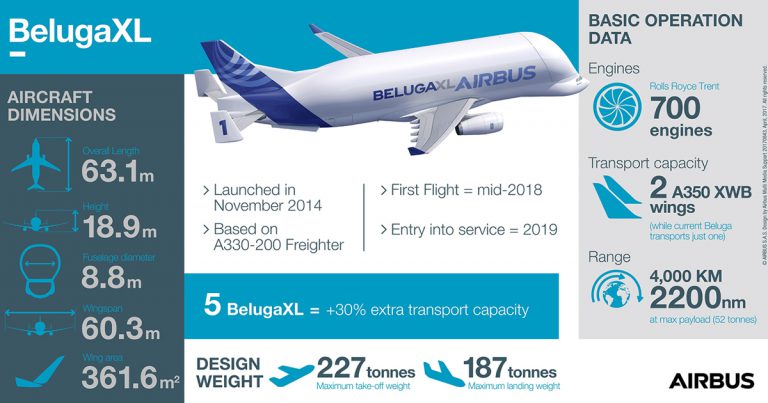 Airbus said in a statement that the new aircraft is on-track for it's flight early next year and will hopefully be entered into service in 2019.