To celebrate International Women's Day 2018, we are taking a look at the top 5 pioneering women aviators over the past century.
Amy Johnson (1903 – 1941)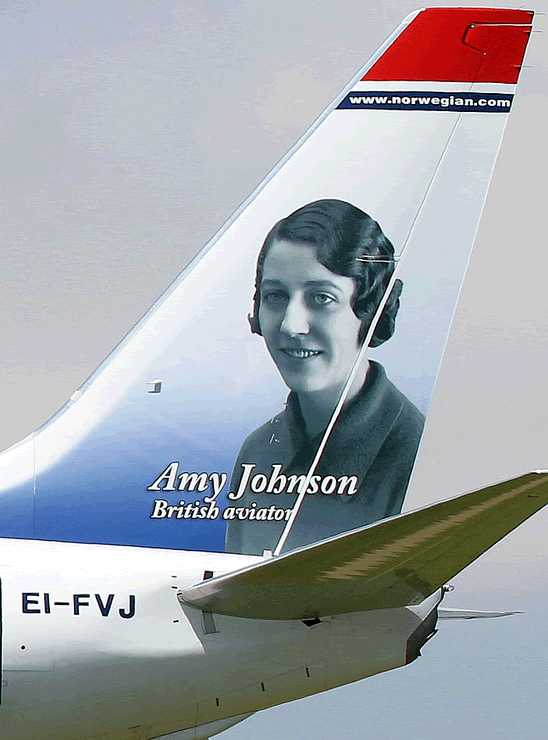 Perhaps one of the most famous female aviators in history, Amy was the first female pilot to fly alone from Britain to Australia in a Gypsy Moth aircraft. Johnson also set many long-distance records either flying solo or with her husband Jim Mollison.
Johnson later flew as part of the Air Transport Auxiliary during World War II but sadly died during the ferry flight of an Airspeed Oxford. During bad weather conditions, Johnson deviated off course and reportedly ran out of fuel. She bailed out of her aircraft and came down in the Thames Estuary near Heme Bay. The crew of a nearby Navy vessel HMS Haslemere tried to save Johnson, but their attempts failed.
Over the years there have been many high profile tributes to Amy Johnson, buildings have been named after her as well as aircraft and numerous trusts and societies formed as part of her legacy. easyJet recently launched their Amy Johnson Initiative to encourage more women to take up careers as pilots.
---
Amelia Earhart (1897 – 1937)
Amelia Earhart was a pioneering American female aviator, she made the record books as being the first female pilot to fly solo across the Atlantic Ocean. Amelia received the US Distinguished Flying Cross for her achievement.

Amelia wasn't just famous for her Atlantic crossing though, she wrote many bestselling aviation books, and was a figure-head in the formation of a an organisation for women pilots called the Ninety Nines.
However, during an attempt the make a circumnavigation flight of the globe in 1937, Amelia's aircraft, a Lockhead Model 10-E Electra went missing over the Central Pacific Ocean near Howland Island. Despite several theories, Earhart's disappearance still remains a mystery to this day.
---
Jacqueline Cochran (1906 – 1980)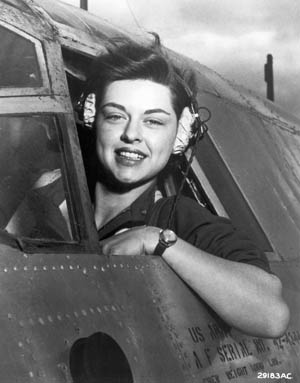 Jacqueline Cochran was best know as an American raving pilot. She held numerous speed and altitude record right up until her death in 1980, her biggest being the first woman to go supersonic. Cochran was also famous for being an important contributor to the formation of the wartime Women's Auxiliary Army Corps (WAAC) and the Women Airforce Service Pilots (WASP).

Cochran's aviation accomplishments never gained the continuing media attention given those of Amelia Earhart, but that can in part be attributed to the public's fascination with those who die young at the peak of their careers. Also, Cochran's use of her husband's immense wealth reduced the rags-to-riches nature of her story. Nonetheless, she deserves a place in the ranks of famous women in history as one of the greatest aviators ever, and a woman who frequently used her influence to advance the cause of women in aviation.
---
Raymonde de Laroche (1882 – 1919)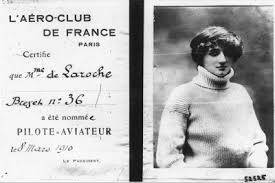 Raymonde de Laroche was a French pilot and was the first woman to be awarded a Pilot's Licence. Raymonde is often cited as being the first woman to pilot a heavier-than-air aircraft solo, when she completed a 300 yard flight in a single seat aircraft built by Charles Voisin.
On 8 March 1910, de Laroche became the first woman in the world to receive a pilot licence when the Aero-Club of France issued her licence Number 36 of the Fédération Aéronautique Internationale.
In July 1919 de Laroche, who was also a talented engineer, went to the airfield at Le Crotoy as part of her plan to become the first professional woman test pilot. She co-piloted an experimental aircraft but on its landing approach the aeroplane went into a dive and crashed, killing both de Laroche and the co-pilot.
A statue of Raymonde de Laroche can be found to this day at Le Bourget Airport in France.
---
Bessie Coleman (1892 – 1926)
Bessie Coleman made history by becoming the first woman of African-American descent and the first native of Africa to hold a pilot licence. Bessie achieved her international pilot licence in 1921 at the age of 29.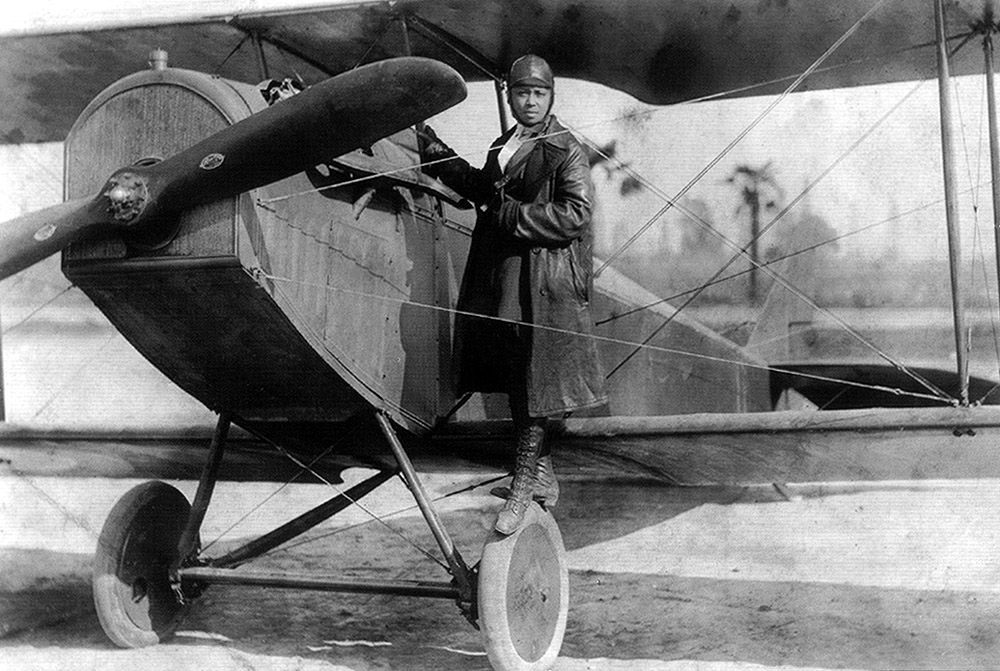 Bessie developed a great interest for aviation whilst growing up in Texas and saved her money to visit France to gain her pilot's licence with no flight school opportunities for women in the USA.
Coleman very shortly after became a successful and famous air show pilot in the United States. Bessie was performing a test flight in her new aircraft with another pilot. She was planning a parachute jump the following day so decide not to wear a harness to get a better view from the aircraft of the surrounding terrain. Half way through the flight the aircraft which had already suffered many problems on delivery, went into an uncontrolled dive followed by a spin. Bessie was thrown from the cockpit at 2,000 and sadly died. The aircraft also impacted the ground and the pilot, Williams Wills also died.
Related Articles