Category: PPL Guides
All the information you need about gaining a Private Pilot Licence and getting the best from it.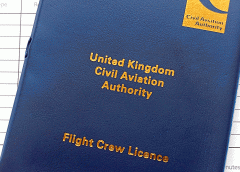 In years gone by, students who have just passed their Skills Test have had to endure a frustrating wait for their first truly solo flight while their licence application is approved by the Civil Aviation Authority (CAA) and their licence is finally sent to them. Well, not anymore! The CAA recently relaxed their rules, meaning that you get your hands...
Read More