Category: PPL Guides
All the information you need about gaining a Private Pilot Licence and getting the best from it.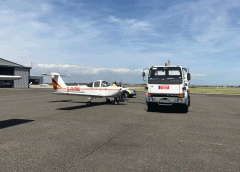 We've spoken in depth about hour building before and what options are available out there in our How Do I Hour Build? article. But one option that we didn't discuss was leasing an aircraft from a flying school or a specialist leasing company. It is generally accepted that the aviation jobs market is a good as it has ever been for...
Read More