Category: PPL Guides
All the information you need about gaining a Private Pilot Licence and getting the best from it.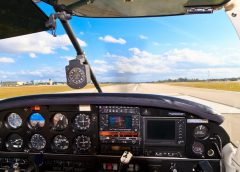 Choosing the right flight school when you're starting out is a rather daunting experience, not least because you don't have much Aviation experience to help you make the decision. Questions such as, which aircraft type is best? Am I better training from a secluded grass landing strip or a big commercial airport? Should the school have lots of aircraft or...
Read More