Category: Commercial Guides
All the information you need when embarking on your commercial pilot training journey.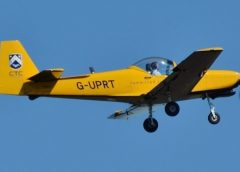 From the 20th December 2019, EASA have ruled that Upset Prevention and Recovery Training (UPRT) will be a mandatory requirement before starting any initial multi-crew type rating, multi pilot operations in a single pilot aeroplane or single pilot high performance aeroplane ratings. CRM Aviation (Europe) are an EASA Part FCL/ORA Approved Training Organisation, based at White Waltham Airfield near Maidenhead,...
Read More