Category: Aviation Medicals
Our guides to what medical you need, how to gain it, maintain it and much more.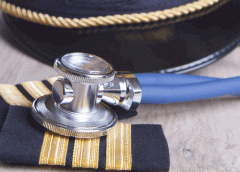 On Monday 19th March 2018, I attended Centreline Aviation Medical Services' Central London surgery at 22 Upper Wimpole Street in Marylebone to complete my Class One Medical examination. I first enquired about making an appointment approximately 2 months previous. After an initial phone call, I was asked for an email address so that they could send me what can be...
Read More