Category: Industry Q&As
We speak with various industry professionals about their experiences in the aviation sector.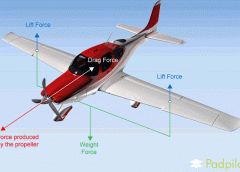 In the last week we caught up with Gloucester based Padpilot, who specialise in ATPL Theoretical Knowledge manuals, which are used by many leading training providers such as Airways Aviation, British Airways, CTC Aviation, Simtech and Stapleford Flight Centre, just to name a few. We discuss who they are, what they offer and also what changes have recently happened with...
Read More