There are a number of ATPL ground school distance learning providers around the United Kingdom. In this article, we'll take a look at some of them and give you an overview of what they're all about.
It is often difficult for students to find a way to incorporate their flight training into their daily lives. This is particularly the case when it comes to the ATPL Ground School, which, when taken full time, is six to eight months of full time classroom training. But for some people, going back to full time education just isn't a viable options, particularly if you have commitments such as a mortgage or family. Fortunately there is another option – distance learning.
Bristol Ground School
BGS are arguably the most well known ATPL Ground School Distance Learning providers in the UK and Europe and tend to set the standard when it comes to study material and course support. BGS have been providing training for over 25 years and with pass rates regularly exceeding 95%, the statistics speak for themselves. They suggest that their ATPL (A) course will take anywhere between ten and thirteen months to complete, during which time you can continue to work or build your hours, fitting your study around these.
ATPL (A or H) full courses can be purchased online, with prices starting from £2,350. The study material provided with the package is Bristol Ground School's in house material called ATPdigital. Also included in the full course package are 'Accelerator Days'. The 'Accelerator Days' are designed to extend your learning, beyond the material provided in the package. BGS also allow non-BGS students to attend these days, at a cost of £132 per day. Individual modules and modular conversation courses can also be purchased, with their prices varying by module.
Bristol Ground School is also home to BGS Online, the world famous Question Bank. The question bank contains over 15,000 individual questions with multiple choice answers. Over 100 new questions are added every month, based on student feedback and each of the questions comes with a detailed explanation and illustrations. Price plans are as follows:
7 days – £11.00
14 days – £13.00
30 days – £21.00
90 days – £51.00
180 days – £90.00
1 year – £146.00
A three day trial is available, so you can try before you buy.
BGS Online is available for Windows PC, iPhone, iPad, Mac and Android.
So to summarise Bristol Ground School:
Fantastic Reputation
ATPdigital – their own branded study material
Course packages start at £2,350 including Accelerator Days
BGS Online Question Bank for as little as 40p a day.
Cat3C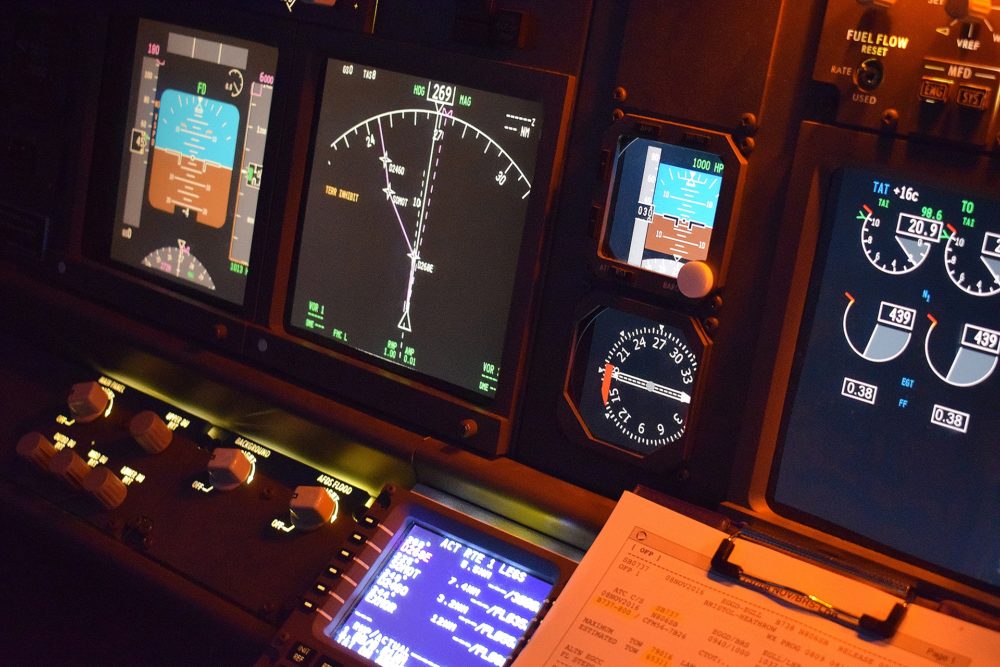 Cat3C are by their own admission a fairly new Approved Training Organisation to the United Kingdom, although the team behind them have some very respectable CV's. Based at Gloucestershire Airport (EGBJ), the team behind Cat3C have many years experience in the aviation industry as both commercial pilots and ground school instructors.
For course training materials, they make use of the fantastic range of iBooks published by Padpilot that are then made available to you via your Apple iPhone, iPad, Mac or Mac Book. These iBooks are brilliantly laid out and include interactive diagrams and images, videos and audio clips and a range of other videos to enhance your learning experience. Padpilot will be covered in more depth later on in this article. Alternatively, see what Padpilot had to say when we sat down with them 2017.
Cat3C offer five well structured learning packages, priced between £2,000 and £6,200 with an ever increasing range of features in each. For £2,000, you can purchase Cat3C's most basic package, CAT I, which includes:
Padpilot study material
Classroom brush up days
On the other end of the scale, £6,200 will get you their all-in package, the CAT IIIC, which includes all of the following:
Padpilot study material
Primer weekend
Classroom tuition
Classroom brush up days
Practice exam sessions
EFIS/FMS add-on tutorial
Cat3C describe the the CAT IIIC package as the closest distance learning package to an actual full-time course. They make use of their in house B737-800 EFIS/FMS Simulator and include it in this package as a learning tool. A student can elect a day in the simulator with an instructor to look over topics such as navigation or the FMS CDU during instrumentation.
So, to summarise Cat3C:
Their study material is focused on the industry leading Padpilot iBooks
New ATO to the scene
Wide range of study packages, starting at just £2,000
Access to an in house Boeing 737-800 simulator
Pathway Pilot Training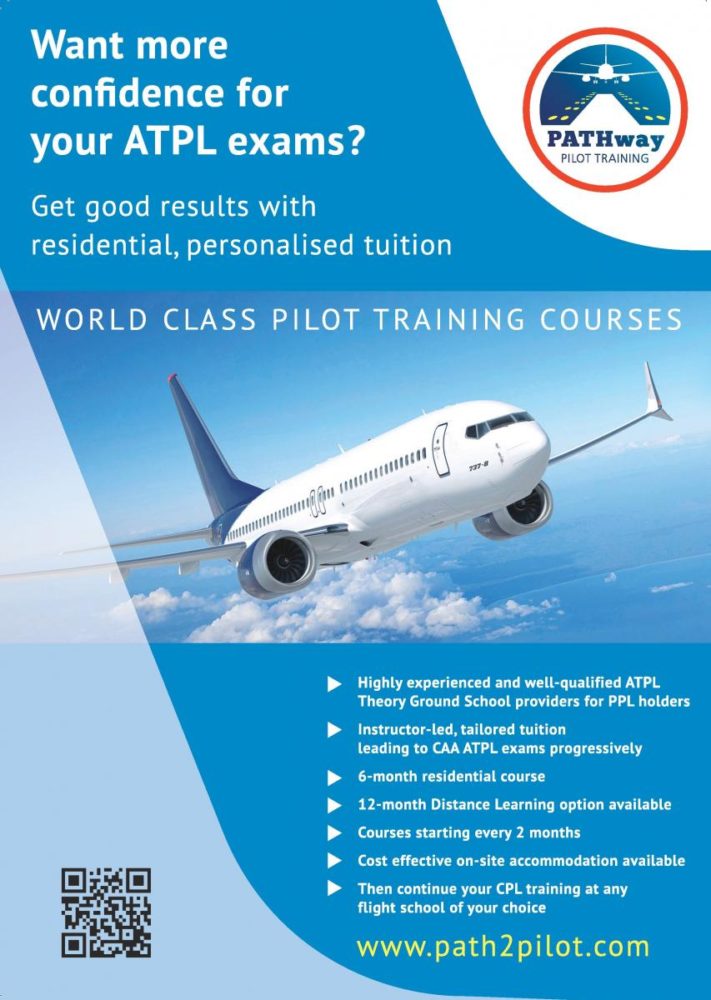 Pathway Pilot Training are an Edinburgh based training provider who pride themselves on being the only ATPL Ground School provider in Scotland. They capably divide the their attentions between both full-time residential courses and distance learning courses. Pathway Pilot Training is supported by a team of individuals with extensive experience in various areas of the aviation work. From ex military pilots, to former commercial airline pilots and even a competitive gliding pilot, so their expertise can not be argued.
For their residential courses, their guidance on course agenda comprises of six months full time training followed by four to five months part times training, prior to taking the fourteen exams. Their distance learning courses are advertised as a flexible and personalised course than can take anywhere from ten to eighteen months in total to complete. The distance learning package also comprises of five study week prior to each of the five exam sittings.
In terms of pricing points, Pathway Pilot Training only have the one option for their distance learning course, which is competitively priced at £2,200. Study materials are provided by the industry leading series of iBooks by Padpilot, which are available to download on all most Apple devices. See our interview with Padpilot here. The Padpilots iBook package also includes unlimited updates, meaning that if improvements are made to the material, they'll be made available to you at no additional cost. Pathway Pilot Training also mentioned that access to an "industry leading question bank" is provided as apart of the package.
So, to summarise Pathway Pilot Training:
Only northern UK based ATPL GS provider
A well priced course package
Use of industry leading study material
Vastly experienced instruction and tuition
CATS Aviation
CATS are a distance learning provider based across a number of locations in Southern England with a long standing reputation for providing high end training. They provide Distance Learning Theoretical Knowledge Courses in the following areas:
Private Pilots License (PPL)
Instrument Rating (IR)
Commercial Pilots License (CPL)
Air Transports Pilots License (ATPL)
High Performance Aircraft (HPA)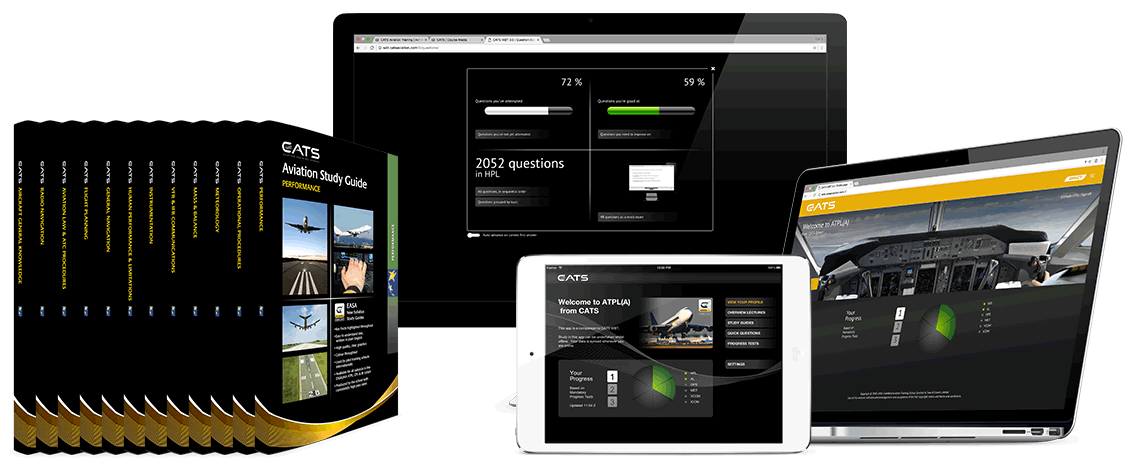 For the purposes of this article, we will be concentrating on their ATPL Distance Learning Package. When purchasing this package, you are given two main options. For £1,499, you can purchase the ATPL Full Course package, which provides you with their CATS in-house study material, but only in a digital format. Or for £1,999, you can purchase the ATPL Full Course (including Printed Books) which, as described, comes with the study material in a printed format as well as a digital format. Included in the packages is an iPad application, as well as web based learning.
CATS' distance learning course are the standard 14 subjects with accompanying exams, set out across 3 stages. Each stage takes 3 months if you have an average study time of 15 hours a week. At the end of each stage, CATS provide a 4 day ground school at their training facility just prior to you sitting the exams.
So, to summarise CATS:
Long standing reputation
In house study material
Only two pricing points
Estimated course completion is 9 months
We hope you've found this simple guide to distance learning providers useful, we've listed some relevant links for further reading below:
Padpilot – Past, Present & Future
Related Articles